Filter Reviews
Husband
Bumps
Reduction
Scars
Glow
Complexion
Pimples
Blackheads
Acne
Pores
Wrinkles
Reaction
...
Breakouts
Redness
Neck
Spf
Irritation
Bottle
Spots
Effect
Fragrance
Box
Texture
Flakes
Husband
Bumps
Reduction
...
5 star rating

4 star rating

3 star rating

2 star rating

1 star rating
quick obvious results!
Review by mandy a. on 4 Jun 2020
i've been using face creams from a certain brand for years, all very hydrating but contributing little else, i thought all the claims touted by skin care lines was bogus, until i tried drunk elephant. my skin has never looked better and continues to improve! i now swap this nightly with the de retinol and use their vit c during the day. i've also gotten my mom hooked on the de 😁. my skin looks so much more even in texture and color! i have some lingering melasma, left over dark spots from a lifetime of hormonal acne, and was starting to get a few sun spots on my cheeks and hands (i grew up in fl & just hit 40 years old). the sun spots are almost gone and the rest have lightened significantly, and i've had NO BREAKOUTS since starting these products! i can't say enough good things about this brand, and have now totally converted all my products to de. i know i sound like commercial but really, this has WORKED for me, and i'm paying THEM a significant amount of money for the pleasure of saying so. 😆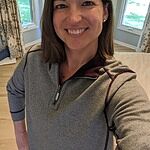 Michelle M.
5 star rating
Game Changer
Review by Michelle M. on 4 Jun 2020
Adding this with the oil to my night routine was a game changer. My skin is plumper and healthier.
TLC Framboos
Review by kylie c. on 4 Jun 2020
I really love this product, I've repurchased it three times now.
Gabrielle C.
5 star rating
Great Night Treatment
Review by Gabrielle C. on 3 Jun 2020
I love this serum! It delivers results and is great on my sensitive skin
The BEST Tender Love & Care on my FACE!
Review by Danny V. on 3 Jun 2020
So I did have a small break out when I first started using this produce. But don't panic I think it was because I switch skin Care line. Drunken Elephant has definitely become my #1 skincare produced, especially when dealing with my face. I would definitely, and have recommended it on social media ❤
A real difference maker!
Review by Aisling D. on 3 Jun 2020
I love this product. I hadn't had a skin care routine and decided to treat myself. I'm a nurse and during this time with masks and stress this was my savior. I feel my skin is clearer and my complexion has improved.
Love the product
Review by Kool G. on 2 Jun 2020
Has worked well for me. Well worth the money
This product has changed my
Review by Dani E. on 2 Jun 2020
This product has changed my skin in just 5 days! My skin is less dull, my dark spots are reduced and my skin is so smooth. Absolutely love this product.
The holy grail
Review by Hannah M. on 2 Jun 2020
I struggled for so long on whether or not I wanted to bite the bullet and buy this ($$$), but as always drunk elephant is ALWAYS worth the price tag! I love this product and how it leaves my skin feeling. I use it every night followed by a 1-2 pumps of f-balm and I wake up with my skin feeling and looking fresh and even! 10/10!!!
Soft skin!
Review by Kristie M. on 1 Jun 2020
I have sensitive skin, and this did not break me out one time.