Filter Reviews
5 star rating

4 star rating

3 star rating

2 star rating

1 star rating
Brechelle M.
5 star rating
My skin is really smooth
Review by Brechelle M. on 14 May 2019
My skin is really smooth and clearing up amazing i love the bars!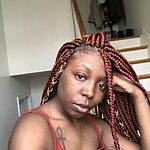 Amazing product!
Review by Jamie H. on 14 Oct 2019
My skin is pretty tricky and I've tried a million different products over the years. But both of these bars have done amazing for me! I will most definitely be ordering again.
Love!
Review by Rachel B. on 11 Sep 2019
Perfect travel size of these awesome bars.
Love the small portable size and case
Review by Rona M. on 4 Jul 2019
I've not tried it yet. Waiting to take it with me on my vacation because it is small enough to pack in my luggage
Travel Soaps
Review by Elvesta S. on 24 Jun 2019
I love the big bars and these are miniatures of those. I especially like the mini bars for traveling. Less weight, a waterproof bag and I don't need the larger size to take up space.
I like the small size
Review by Vickie V. on 9 May 2019
I like the small size travel soaps. The exfoliating soap is great for my skjn
Amazing!
Review by Julie F. on 14 Mar 2019
Purchased the travel size pekee and juju bars as a way to try out what all the buzz was about... Im convinced I'm never switching to any other facewash. This little power duo is gentle, yet effective. I suffer from hormonal acne and it has done wonders for my skin. I also purchased for my teen son (post Accutaine) and it leaves his skin so soft and controls his oil production. Love, love love this product.
Best Duo!!
Review by Lauren H. on 14 Mar 2019
This duo was a life saver. Travel size is a great size! They both are very gentle on the skin, and do a great job on what they're suppose to do! And boy, did this help clear up my acne! both lather very well!
Cleansing Bar Duo
Review by Jessica N. on 14 Mar 2019
I love the Pekee and Juju Cleansing Bars! They've both become a staple in my routine! I know a lot of folks have a tough time getting around the idea of using a bar to cleanse, or mistake it as the same as soap, but once you learn a bit the truth about these little gems you'll truly treasure them! Also, they remove even eye makeup all the way- without burning your eyes! And when DE came out with the bar case to carry/hold both the cleansers, I had to have it- especially in my favorite color, green!
Brittany P.
5 star rating
Perfect!
Review by Brittany P. on 14 Mar 2019
Love how gentle these cleansers are. Definitely ordering these again!