Filter Reviews
Fragrance
Acne
Breakouts
Line
Eyes
Results
Skin
Mascara
Face
Smell
Texture
Removes
...
Feels
Packaging
Bottle
Drop
Makeup
Work
Issues
Wash
Cleanser
Use
Price
Elephant
Fragrance
Acne
Breakouts
...
5 star rating

4 star rating

3 star rating

2 star rating

1 star rating
Love Beste!
Review by Sophie D. on 22 Jul 2019
This was a repurchase - will forever be buying Beste. It's my main cleanser but I also love using it in alternation with Slaai, Juju and Pekee. It's so gentle and leaves my face so super soft and clean and prepped for my DE routine. I usually add a quarter-sized amount to the palm of my hand, and add some water to create a lather. And then I usually apply a bit more water in increments bc I love lathering it up. And I massage it into my skin for about a minute before rinsing. Beautiful cleanser, and an absolute staple! It never breaks me out and helps keeps my skin's acid mantle healthy. Beste was also my first ever DE purchase.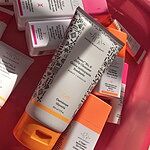 The price is right
Review by Tiffany S. on 1 Jul 2019
I know I know it's $32 but think about it this way cut it in half it's $16 cut that in half it's $8 and that in half that's 1/8 of the bottle for $4 that means you'll have a quality material usage per every oz packagings cute and it works.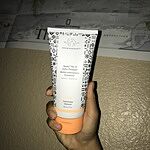 Fresh & Clean
Review by Sarah Z. on 6 Dec 2019
A good fragrance free cleanser perfect for removing mascara and end of day debris. A little drying for people with extra dry skin but overall a nice product.
I cannot say enough great things!
Review by Caitlyn C. on 5 Dec 2019
I was recommended this cleanser by a Drunk Elephant employee. I have dry & sensitive skin, and this is part of the reason my skin is doing so much better! This is a gentle cleanser and leaves your face soft and clean. Incorporating this into my routine and eliminating the #suspicious6, has worked wonders for my skin! I will stick with this cleanser for the rest of my days. Worth it!
Brittanie W.
5 star rating
Love!
Review by Brittanie W. on 25 Nov 2019
I have been looking for a good cleanser for what seems like a lifetime and I'm so happy I found this one! It leaves my face feeling clean without drying it out or making my skin feel stiff after washing. I've tried other cleansers that either make my face feel clean, but dry.. or vice versa. This ones perfect and a little goes a long way so the bottle lasts longer than you think it would.
Cleanser
Review by Dan H. on 21 Nov 2019
I swear by this cleanser. It isn't too harsh yet leaves my face feeling clean and refreshed
Love these products
Review by Toni K. on 21 Nov 2019
Love these products
Great
Review by Bricen H. on 20 Nov 2019
I just purchased this for the first time and it's my favorite!!! I was hesitant at first because my face is sensitive, but this is the perfect balance for my face.
The best!
Review by Kim J. on 19 Nov 2019
This is the best cleanser I have used. I have oily skin and it doesn't strip or unbalance my skin like many other cleansers. A little goes a long way.
It removes my makeup and
Review by Linda D. on 19 Nov 2019
It removes my makeup and really cleans my skin without drying it.