Filter Reviews
Acne
Breakouts
Smell
Issues
Skin
Results
Texture
Mascara
Eyes
Face
Packaging
Removes
...
Feels
Bottle
Line
Makeup
Drop
Work
Cleanser
Price
Use
Wash
Elephant
Tube
5 star rating

4 star rating

3 star rating

2 star rating

1 star rating
Love Beste!
Review by Sophie D. on 22 Jul 2019
This was a repurchase - will forever be buying Beste. It's my main cleanser but I also love using it in alternation with Slaai, Juju and Pekee. It's so gentle and leaves my face so super soft and clean and prepped for my DE routine. I usually add a quarter-sized amount to the palm of my hand, and add some water to create a lather. And then I usually apply a bit more water in increments bc I love lathering it up. And I massage it into my skin for about a minute before rinsing. Beautiful cleanser, and an absolute staple! It never breaks me out and helps keeps my skin's acid mantle healthy. Beste was also my first ever DE purchase.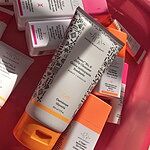 The price is right
Review by Tiffany S. on 1 Jul 2019
I know I know it's $32 but think about it this way cut it in half it's $16 cut that in half it's $8 and that in half that's 1/8 of the bottle for $4 that means you'll have a quality material usage per every oz packagings cute and it works.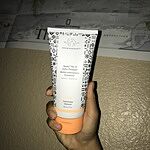 My favorite cleanser!
Review by Mallory M. on 22 Oct 2019
After having hormonal cystic acne for the last couple of years, I know I needed to change my routine. After switching over to a new routine that included using this cleaner, I no longer get acne like I used to. This really cleanses my face, removes all my makeup and makes me feel fresh. I truly believe it's worth the price.
Brittany P.
5 star rating
My skin has never felt better
Review by Brittany P. on 21 Oct 2019
Clean to it's natural state. This cleanser always has my face feeling flawless!
Love it!!
Review by Mary T. on 20 Oct 2019
Best cleanser out there!!
Jelly Cleanser
Review by Logan C. on 16 Oct 2019
Gentle and effective
Good cleanser
Review by Leanna J. on 16 Oct 2019
I use this cleanser at night to wash my face after removing my make up. It lathers up nicely and does not make my skin feel stripped or dry after I'm done washing. This was my first DE product to try and now I'm excited to try more!
The best
Review by Christa C. on 14 Oct 2019
I'd always had some eye makeup residue on my towels after washing my face, but Beste cleans everything away! My skin is so clean and towels are smudge-free.
Best cleanser
Review by Dayna M. on 8 Oct 2019
Honestly, nothing can compare on the market. Got a sample from Sephora and had to upgrade to full size!
Amazing
Review by Jaeda C. on 8 Oct 2019
cleansing and refreshing. very very good for sensitive skin or eczema. no scents or dyes. not over drying or anything like that. worth it for sure!