Filter Reviews
Circles
Eyes
Results
Price
Irritation
Skin
Residue
Bag
Box
Ingredients
Improvement
Reaction
...
Texture
Feels
Bottle
Line
Design
Looks
Amount
Difference
Packaging
Consistency
Absorbs
Sleep
5 star rating

4 star rating

3 star rating

2 star rating

1 star rating
More youthful eyes
Review by Heather C. on 23 Jul 2019
I have been using this product for 3 weeks now. It is absolutely amazing. I was starting to get tiny lines around my eyes and I have already seen so much improvement. Where has this been all my life? I love it so much I use it day and night. I have already reccomend it to several people as well. Such a great product!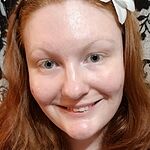 Love my Shaba
Review by Cindy B. on 10 Jul 2019
Love the hydrating formula of Shaba. Plus my eyebrows grow. Win win.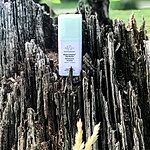 In love
Review by Zaireth M. on 11 Jun 2019
All my DE products just make my skin look amazing! I'm totally in love!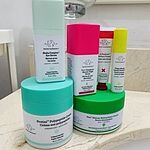 Great Eye Cream
Review by Amanda C. on 21 May 2018
This eye cream is great. Odor free, non greasy or sticky feeling and you can feel the cooling right away to decrease puffiness. The only minor thing Im not a fan of is that the cream doesnt blend smoothly with your skin at first. It almost sits on top, but then after leaving it on for 5 minutes it eventually soaks in. But a small complaint for a wonderful cream!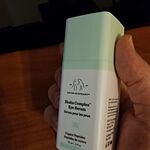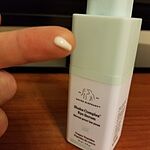 Ok lotion
Review by Santana F. on 20 Jan 2020
This lotion is ok and blends into skin well (unlike protini and lala retro which sometimes lather). After using it for awhile I'm not convinced it's any better or more hydrating then the other 2 products and it comes across as a generic drugstore lotion. Also, whatever "beads" that are in the lotion is not something you will ever see or notice. Although I think the product is a 2 star product I gave it 3 because I've only used it for a month or so, maybe time will prove it to be as good as some of the other DE products. I own every single product they have and so far there's only 2 that don't impress me so overall I really like this brand.
Thanks so much for your feedback! Just a bit of clarification, Our Shaba Eye Serum actually does not contain any beads of any kind. Hope this helps!
This is a fantastic eye
Review by Kristie D. on 18 Jan 2020
This is a fantastic eye cream that has really helped to eliminate dark circles under my eyes.
Shaba Complex™ Eye Serum
Review by Kacy P. on 14 Jan 2020
Great stuff!
Jennifer K.
5 star rating
Very light cream, goes on
Review by Jennifer K. on 8 Jan 2020
Very light cream, goes on easily.
Love how my eyes look after only using for several weeks
I like the serum but
Review by Andrea G. on 6 Jan 2020
I like the serum but the packaging was way unnecessary. The tiny bottle came in a way too big box. The box and packaging are cute but could be half the size.
Shaba
Review by Haley H. on 4 Jan 2020
I have been using this cream nightly for about a month and it feels so great! I have dry skin and it's very moisturizing and refreshing.