Filter Reviews
Circles
Size
Results
Sleep
Skin
Wrinkles
Irritation
Bag
Improvement
Texture
Residue
Reaction
...
Box
Eyes
Absorbs
Line
Feels
Amount
Ingredients
Skincare
Looks
Packaging
Bottle
Cream
5 star rating

4 star rating

3 star rating

2 star rating

1 star rating
Gift for mom
Review by Athena D. on 3 Jun 2020
This was a gift for my mom and she really loved it! I wanted to get her better quality skincare and I didn't think it was the type of purchase she would make for herself. She liked the eye complex so much she even bought herself a set of the littles to try out other products
Shaba complex
Review by Melanie L. on 2 Jun 2020
Been using for a week I'll have to update after i've used it 30 days straight.
I do like how the products feel on my face, rich and creamy going on but after applying there's zero oilyness
Not a serum but something better!
Review by Lorena R. on 2 Jun 2020
I was pleasantly surprised to see this serum actually seems like a light moisturizer. It complements well with the vitamin C eye cream.
Great!
Review by Ashley Y. on 1 Jun 2020
I've been using this eye cream for several weeks now and I love it! It absorbs into the skin very easily, doesn't sting the eyes, and hydrates well. I've also read that it has made people's eyelashes longer!!! Highly recommend.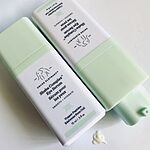 Alhambra F.
4 star rating
Very nice. Hoping to see
Review by Alhambra F. on 29 May 2020
Very nice. Hoping to see a little more results as I continued to use.
Plump!
Review by Rose K. on 28 May 2020
Ive been using this product for over a month now and I do feel my eyes look livelier and plumper. The one small wrinkle that was bothering me is less prominent and I love it!
🥰
Review by Caitlin T. on 23 May 2020
I really like this product and can feel it working within a few seconds! I only gave it 4🌟 because its the first eye serum I've ever used so i dont really have context. I do like how my face feels and looks after use though 🤍
Not strong enough. Too thin.
Review by Coreen C. on 20 May 2020
Not strong enough. Too thin. Don't like it
Thanks for sharing your feedback, Coreen. If you like a thicker eye cream you could consider our C-Tango Multivitamin Eye Cream, or you could try mixing Shaba with Lala Retro, Marula, or Protini for added moisture. Hope this helps!
Good product !
Review by Jamie L. on 17 May 2020
Have not made it to 6weeks of using product yet. Definitely seeing slight improvement of dark circles under my eyes. I use this at night and C-Tango in the morning
Thanks for your feedback! We are thrilled you have been enjoying the products!
Perfect
Review by Drue M. on 15 May 2020
I can notice a difference in my under eye bags and darkness almost immediately upon using this product.