Filter Reviews
Acne
Breakouts
Residue
Issues
Ingredients
Results
Skin
Work
Improvement
Face
Oil
Gel
...
Hydration
Size
Texture
Difference
Quality
Recommend
Looks
Moisturizer
Packaging
Feels
Smooth
Combo
Acne
Breakouts
Residue
...
Issues
Ingredients
Results
5 star rating

4 star rating

3 star rating

2 star rating

1 star rating
Meredith J.
5 star rating
Love these
Review by Meredith J. on 15 Oct 2019
These products are so incredible and this mini kit is a great way to try them and incorporate them into your skincare routine. Hands down will be repurchasing if I don't buy the full sizes.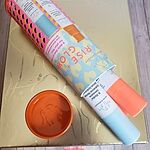 Impressed thus far
Review by Ashley C. on 27 Jun 2019
New to the drunk elephant world, so I haven't noticed physical changes yet, but I'm slowly introducing more DE products. Excited about this brand and how clean it is, and can't wait to see my long term results.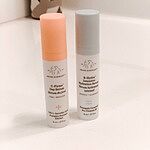 Didn't like it. It made
Review by Ollivia S. on 19 Nov 2019
Didn't like it. It made my face break out.
Love it!
Review by Helen F. on 15 Nov 2019
Love it!
Kathleen W.
4 star rating
Not thick
Review by Kathleen W. on 7 Nov 2019
If you're looking for a quick spot & go this works. Not much product for the $$
Christina D.
1 star rating
Disappointed
Review by Christina D. on 5 Nov 2019
I bought this after reading all the great reviews. It made me break out like crazy. Really disappointed.
Thank you for your feedback Christina! If you'd like for us to look at your routine and offer tips please email
info@drunkelephant.com
We'd love to help!
NEVER GOING BACK!
Review by Alyssa B. on 23 Oct 2019
These products are INCREDIBLE! I can't believe how much they have helped my skin. I never had an issue with my skin until about a year ago. I had cystic acne in between my eyebrows that I could not get rid of. Just a few days after using this product I saw a difference and now just a few weeks later my acne is GONE! It has also brightened and smoothed my skin. I originally purchased this product in such small bottles because the large bottles seem expensive, but after testing this out for around a month I know I will for sure be purchasing this product again!
Fresh start
Review by Gylian M. on 21 Oct 2019
I love this product! My skin has totally transformed
Lachelle R.
1 star rating
DE didn't work for me :(
Review by Lachelle R. on 24 Sep 2019
Unfortunately after using the Rise+Glow set along with the Juju+Peeke bar set for over a week, my skin did not respond well at all! No exaggeration, my face was completely covered with tiny whiteheads, red pimples and dry patches. I expected to have some sort of purging reaction to the new products, but this was wayyyyyyyyyy more than I imagined. Fortunately after 2 weeks of not using the products, my skin is back to normal. No whiteheads, dry patches or pimples. I guess I'm one of the few ppl that DE does not work for.
Thank you for your review Lachelle! We are so sorry the products were not a good fit for you. If you'd like us to take a look at your routine, please email
info@drunkelephant.com
Our Team would love to help!
Jennifer C.
3 star rating
Love the Product, but Packaging Leaks
Review by Jennifer C. on 19 Sep 2019
I love the Rise & Glow combo, it has made my skin look and feel great! Unfortunately, the C-Firma Day Serum leaks out of the top of the bottle every time I use it. When I pump it into my hand it runs all down the bottle and gets wasted.
Thank you for your feedback Jennifer! Our Customer Relations Team will reach out to you directly. We are so sorry this happened!