Filter Reviews
Acne
Breakouts
Results
Kits
Skin
Oil
Residue
Makeup
Face
Hydration
Ingredients
Line
...
Size
Improvement
Texture
Difference
Feels
Quality
Recommend
Combo
Looks
Impact
Packaging
Issues
Acne
Breakouts
Results
...
5 star rating

4 star rating

3 star rating

2 star rating

1 star rating
Meredith J.
5 star rating
Love these
Review by Meredith J. on 15 Oct 2019
These products are so incredible and this mini kit is a great way to try them and incorporate them into your skincare routine. Hands down will be repurchasing if I don't buy the full sizes.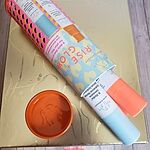 Impressed thus far
Review by Ashley C. on 27 Jun 2019
New to the drunk elephant world, so I haven't noticed physical changes yet, but I'm slowly introducing more DE products. Excited about this brand and how clean it is, and can't wait to see my long term results.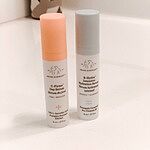 I'm loving the C serum.
Review by Pamela R. on 21 Jan 2020
I'm loving the C serum. I have Rosacea and I'm careful what I put on my face. I find improvement in the appearance and the feel of my skin.
Rise and Glow Duo
Review by Pamela F. on 5 Jan 2020
This product was not for me. Even after two hours my face was really sticky and began to itch. Tried it 3 days and it was the same every time. Had to wash it off and go without.
Love it!
Review by Maura T. on 31 Dec 2019
An essential part of my daily routine, this duo has improved the appearance and texture of my skin. The price point motivated me to give it a try and I'm so glad I did. The duos are amazing!
Bad Allergic Reaction
Review by Keely Z. on 31 Dec 2019
I am glad I got a small thing of the serums to try before buying the $80 one because I got a very bad contact dermatitis breakout on my face. Would not recommend if you have sensitive skin, speak with a dermatologist before using.
We are so sorry to hear of your experience! This is certainly not a normal reaction to this product. Please be on the lookout for an email from our customer relations team so that we can help.
Start the day right!
Review by Jenny M. on 30 Dec 2019
Love this combo! It makes my skin bright and feel nourished. PERFECT for all my travels.
Great product
Review by Pamela C. on 29 Dec 2019
Great product
I have had this for
Review by Carole A. on 29 Dec 2019
I have had this for about two weeks now and used it every day in the am after washing and toning. So far I havent noticed any drastic changes, but am eager to see results after a more extended regimen.
Did not meet expectations
Review by Meghan C. on 29 Dec 2019
Poor service/shipping. Took over a week and the order kept getting delayed. Underwhelming product overall.