Filter Reviews
Size
Skin
Face
Bag
Acne
Oil
Pimples
Hopes
Wrinkles
Breakouts
Box
Reaction
...
Nose
Everyday
Improvement
Lips
Results
Benefits
Favorite
Price
Pores
Eyes
Circles
Foundation
5 star rating

4 star rating

3 star rating

2 star rating

1 star rating
Brittany L.
5 star rating
Changed my skin
Review by Brittany L. on 28 Jan 2020
So this set was definitely smaller than I expected, they are very tiny. This put me off to them initially, however, the quality of these products seems great so far. My skin has evened out, it feels nourished, and my breakouts go away in a day when they come up at all. I have noticed my skin is firm, bright, and my under eye circles are much less noticable. I love this brand so far that I'm scared to try anything from anyone else!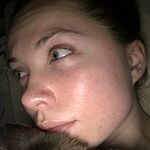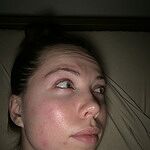 The best skin care product
Review by Amla R. on 27 Jan 2020
I have struggled with acne since I was a teenager. I've tried over a dozen products to help with my acne. Nothing have ever worked for me ever. I began testing out DE from Sephora after doing research on skin care products. I started with the TLC framboos and immediately fell in love with how well this product works. I eventually bought into the whole line I love every single one of DE products. I would never dare walk outside without make up, that has not been an issue for me since I started my DE journey. DE has helped with prevents acne, yes preventing them ! I would get a little bump with that's as far as it goes. I've noticed visibly smaller pores as well.
Purchased as gift for mother in law
Review by Kelsey F. on 4 Jan 2020
She said she has received so many compliments on her skin in 2 weeks of using! She loved it so much she gifted me one and now I get to enjoy the littles myself!! So happy :)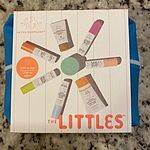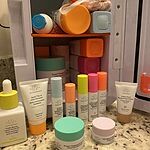 Stephanie H.
5 star rating
The littles
Review by Stephanie H. on 6 Dec 2019
Best bang for your buck. Try these first!! They are amazing! Took them to Bora Bora!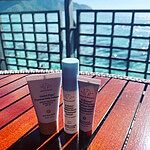 I love it
Review by Whitney F. on 6 Nov 2019
I'm really nervous when trying new products on my face. You can just talk about acne and i break out. I was hesitant to try an oil on oily skin but I haven't looked back! I have the baby facial I put on once a week! I absolutely love it. The rise and glow is perfect! My skins actually less oily, it soaks in right away so I don't have to wait for it to dry before applying my make up. After a long day, washing my face with the beste no 9, it feels amazing! I feel like ALL of my make up is off, I apply the night bright all over my face! I absolutely love these products! My fiancé is actually hooked as well!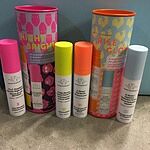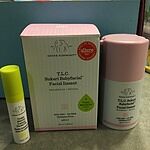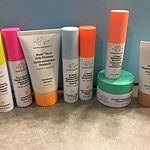 Best products ever received
Review by Destiny P. on 21 Oct 2019
The packaging was so extra. I was very surprised be all the details in it. The products are perfect for travel. I have use a lot of different products and this ones are my favorite. No because they are from this brand, is because of the amazing results. My skin reacts to them perfectly and loves them. Now I will try to purchase the normal size ones for longer results♡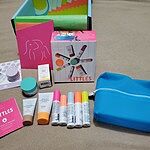 Love The Littles!
Review by Sophie D. on 14 Oct 2019
The Littles are so cute, they are the best for traveling or just using on a daily basis. You get 8 minis so you can try most of the DE range, and they have always lasted me so long. They come in a beautiful blue zip bag, and it is such an effective and attractive kit all around. I think for anyone who is suffering from congested skin - I would say try these Littles for a month and use these only, and you will see such a remarkable improvement! You can use the B-Hydra/C-Firma/C-Tango/Umbra Tinte in the mornings and the Beste/T.L.C Framboos/Virgin Marula Oil/C-Tango/Protini in the evenings. The Littles also makes for a beautiful gift and am considering buying some to introduce family/friends to DE!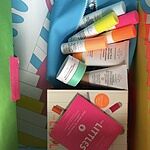 Absolutely love these products!!!!!
Review by Kelly K. on 8 Oct 2019
This is the perfect starter kit for a newbie in this brand! The products are amazing and the littles really help you mix and match to find the perfect routine for your own skin! If your having any trouble(as i did with sensitive skin) figuring out your routine. There customer service is unbelievable and helped me set up a routine for the entire month and encouraged me to stay in touch! Let me tell you it has worked wondersss! I will DEFINITELY be buying more products, these products are my entire skin care routine now and I'm loving every second of. Would love to get the trunk 3.0 because of the amazing savings but sadly its not in the budget this year:( BUT I would recommend this to any and all!! This is for all skin types and you can find me preaching this brand to anyone that will listen for the rest of my life!!!!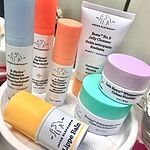 This travel set is jam packed with awesomeness!
Review by Jessica M. on 26 Aug 2019
I was blown away at first sight! The packaging is AMAZING! And there is SO many products to try! I fell instantly in love with the whole line. I have dry skin and it has changed my face immensely in the short time I've been using only Drunk Elephant.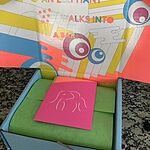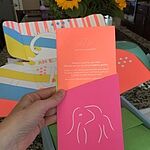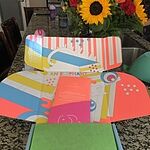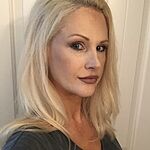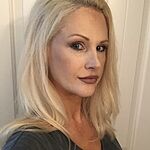 +4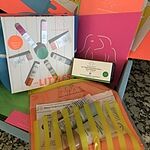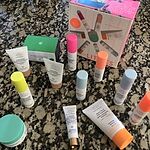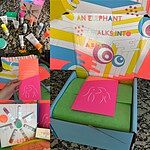 Hooked for Life!
Review by Shelly C. on 13 Aug 2019
I am absolutely in love with this brand. I bought The Littles, to try out the products, and I absolutely love every single one of them. I am getting rid of all of my other skin-care, and replacing it all with Drunk Elephant as soon as I can! My skin has never felt better or looked better, and nothing burns me or turns me red. I am #drunkinlove for sure!!!