Filter Reviews
Quality
Oil
Size
Line
Skin
Looks
Box
Cream
Packaging
Feels
Bottle
Serum
...
Value
Results
Combo
Kit
Kits
Shelf
Elephant
De Products
Tlc
Transformed
5 star rating

4 star rating

3 star rating

2 star rating

1 star rating
Drunk with love for this!
Review by Feather B. on 21 Oct 2019
Drunk Elephant saved my skin. After discovering C-Firm day serum, I have been trying all the other items. I LOVE this night serum, and the package is beyond adorable. Looks fantastic on my counter, and keeps everything ready for me at nighttime. Make the 'smoothie' with the Framboos and a little Maryland oil, B-Hydra or Proteini, and wake up to skin that glows. I've completely stopped using foundation, with a little D-Bronzi mixed into my smoothie for color, I'm ready to go for the day. At 55, people regularly take me for 10-15 years younger. This is my go to skin regimen.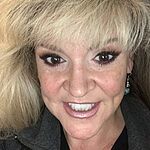 Perfect match
Review by Sandy K. on 21 Oct 2019
I've been using DE for 14 months and my skin is perfect ever since my teenager.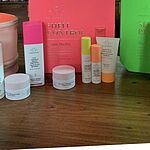 Great value
Review by Kathryn T. on 7 Nov 2019
After purchasing the Littles to try the products, the TLC serum was top of my list. This value set has a full size of TLC plus some bonus littles. Total win! Thanks DE 😘
Amazing
Review by Eliza F. on 6 Nov 2019
Amazing
Amazing !
Review by Sarita C. on 5 Nov 2019
This kit is great. The night serum is a skincare staple and the vitamin c eye lotion is ultra hydrating and instantly plumps and rejuvenates my skin. So far the best eye lotion I have found. The whipped face cream is smooth and blends well. I like mixing the Marula oil with the serum for a next day glow. Overall great kit to get started with the products !
Meredith A.
5 star rating
DE obsessed
Review by Meredith A. on 5 Nov 2019
I've been using Drunk Elephant products for a while, and this kit reminded me why. 2 weeks in, my skin is brighter and less splotchy, my husband and coworkers have commented on how great it looks. I had been getting random and obnoxious neck pimples (at 30 years old) and they cleared up within days. Also my left eye has always sagged and isn't any longer. What can I say. I'm obsessed.
Jennifer G.
5 star rating
Excellent!
Review by Jennifer G. on 4 Nov 2019
I was looking for products that was cruelty free, mainly vegan (I did not purchase any of the non vegan products) and does not contain the suspicious 6. Great products all around with no strong smells. My skin feels looks and feels amazing. Will definitely purchase again!
Perfect Night Routine
Review by Mia C. on 4 Nov 2019
I love this kit! I was going to purchase a full size Framboos but saw this kit and decided to just spend a little more for the extra goodies! My ideal night routine to first wash with the Beste cleanser, apply 2 pumps of Framboos, and then I mix Lala with 2 drops of Marula Oil to moisturizer and finish with eye cream. My skin in the morning looks great!
I absolutely love these products.
Review by Bianca E. on 4 Nov 2019
I absolutely love these products. It's the perfect combo for my skin and every morning when I wake Up my skin feels incredible
The products are great, the packaging... NOPE.
Review by Ashley B. on 4 Nov 2019
I love the kit, but I'm glad I bought the Dopp kit For storage and didn't intend on keeping the Clancy mirrored package. When I opened the box... well, tried to, the little handle came right off. I reached out via Instagram to let DE know but was ignored. They invest a LOT in packaging (I've stopped ordering from the DE website because it is a lot) and that is reflected in the prices the charge. The quality of the packaging, especially that this is marketed with the packaging/case included should be a lot better.
We appreciate your feedback! Please be on the lookout for an email from our customer relations team to assist with this issue!