Filter Reviews
Skin
Size
Packaging
Sample
Feels
Gift
5 star rating

4 star rating

3 star rating

2 star rating

1 star rating
Meredith J.
5 star rating
Great gift
Review by Meredith J. on 28 Oct 2019
This gift set is the best. The products included work wonders on my skin and the drawer with the mirror on the front and the inside is the cutest. Huge bonus this would make a wonderful present for anyone!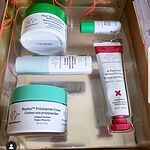 OctoberQueen27
Review by Suzette D. on 17 Oct 2019
Love this midi kit for traveling! I have all I need in a small compartment. The hydrating serum just melts into your skin. The moisturizing cream left my skin feeling supple and also melted into my skin. Perfect base for my foundation.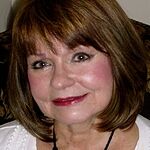 Review
Review by Gabriel A. on 7 Nov 2019
I love all about the products, the package and everything. I'm just so sad to know that the brand was bought by Shiseido company, a company that do not support the same values as DE. So Haven't decide yet if is worth it to buy.
Thank you so much for reaching out and sharing your thoughts. We are very excited about our recent announcement to partner with Shiseido. Our founder, Tiffany Masterson, made the following statement, which may help address some of your concerns:
instagram.com/p/B3WO4RJAKkl
Of course, if you have more questions or concerns! Feel free to reach out to us at
info@drunkelephant.com
! We're so happy to further assist!
Christina O.
3 star rating
Meh.
Review by Christina O. on 7 Nov 2019
Products are mediocre and packaging upon arrival was excessive for the small amount of products inside.
Great products!
Review by Tricia P. on 6 Nov 2019
Great products!
Fantastic products
Review by Julie S. on 6 Nov 2019
I am so impressed with how smooth and healthy my skin looks!
Awesome, Awesome! Very light, clean
Review by Nicole D. on 5 Nov 2019
Awesome, Awesome! Very light, clean hydration, packed with good stuff.
Kassandra R.
5 star rating
Amazing
Review by Kassandra R. on 3 Nov 2019
Amazing
great products
Review by lesley h. on 2 Nov 2019
love all my drunk elephant products and love when i can travel with them!
Fabulous packaging and quick shipping!
Review by Carol O. on 31 Oct 2019
Fabulous packaging and quick shipping! Wonderful samples with order. Bright and pretty and makes me happy!