Filter Reviews
Skin
Value
Looks
Deal
Size
Elephant
5 star rating

4 star rating

3 star rating

2 star rating

1 star rating
WORTH EVERY SINGLE PENNY
Review by Amanda J. on 12 Nov 2019
DE is worth every damn penny you spend. I have rosacea so it's hard for me to find products that do not irritate my skin or cause my symptoms to worsen. DE has kept my flareups at bay and has completely surpassed my expectations! My skin feels and looks INCREDIBLE. DE, Botox, and my NuFace device is ALL my skin will EVER need!
TM I am FOREVER grateful for the DE line you've created! The effectiveness of these products and how gentle they are on my skin has made me a #degirl for life.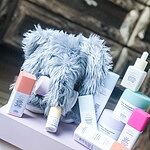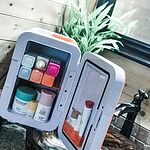 Fantastic
Review by Bethany G. on 6 Nov 2019
Love how the fridge keeps all my Drunk Elephant skincare nice and cold. The 10 wonderful full size items it comes with are well worth the price alone but on top of it you get the fridge! Everything that is included in the fridge works with my super sensitive acne prone skin! I highly recommend picking this up before it's gone!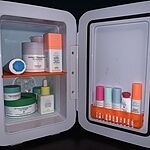 Trunk
Review by Lesley N. on 13 Nov 2019
Love the products. I was very excited about the miniature fridge. Turns out to be not very practical. For all of my pregnant and breast feeding patients and friends- you should allow product swaps for the ones they can't use!!!
Thank you for your feedback Lesley! We are always looking for ways to improve our customers experience!
Feels like it was made for me
Review by Crystal B. on 11 Nov 2019
I fell in love with DE through the littles. The trunk released shortly after and it is an AMAZING deal to get almost all of the products available in full size. My skin has never been better. Using DE feels like someone made custom skin care just for me. My skin actually glows now!!!
Love the products, the fridge
Review by Brendan M. on 7 Nov 2019
Love the products, the fridge freezes over
Lurve!
Review by Sherry w. on 7 Nov 2019
Love it ! The products the mini fridge. Everything!
Best value
Review by Neal S. on 7 Nov 2019
A bevy of full sized products, perfect for a top off on my daily go to's.
Such a wonderful value and an amazing product!!!
Review by Heather C. on 6 Nov 2019
I couldn't believe that this was the 2019 Trunk!! From the second I tried Drunk Elephant I fell completely in love!! I haven't found a product that doesn't work for me yet and I'm so excited for what the future holds!! This trunk includes everything you need to start an amazing skincare journey or continue one. I love that I got 10 full size products as well as 5 littles!! This was the best value that I could find for me and I'm proud to be an owner of these amazing products! Just look at my face when I recieved this package! Thank you for making such lovely products! I'm drunk in love for life!!!
Awesome products and a good
Review by Mahala L. on 6 Nov 2019
Awesome products and a good deal. Love my new fridge!
The Greatest Trunk Show
Review by Pamela C. on 6 Nov 2019
The drunk elephant products are amazing! i get so many complements on my mature skin. I am told it looks amazing.