Filter Reviews
Wrinkles
Breakouts
Pores
Gold
Skin
Absorbs
Irritation
Sample
Results
Residue
Glow
Moisturizer
...
Fragrance
Hydration
Packaging
Reaction
Size
Face
Quality
Line
Texture
Feels
Ingredients
Drop
Wrinkles
Breakouts
Pores
...
5 star rating

4 star rating

3 star rating

2 star rating

1 star rating
Elizabeth B.
5 star rating
Absolutely the best
Review by Elizabeth B. on 14 Nov 2019
I love this oil! I thought it might make my face look greasy but nope . It actually made it look and feel
Smoother and help to minimize those fine lines . My skin is constantly getting compliments . Just a little dab is all it takes. I love it. One bottle lasted me almost 7 months . I used nightly & I'd the weather is dry I use alright after I shower ting I've it time to do its job . My skin looks amazing. My daughter & I (57 years old ) both use drunk elephant .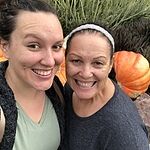 Magic to my skin. I
Review by Kaitlin G. on 5 Feb 2020
Magic to my skin. I love this stuff so much. Mix a little with some of the intensive hydration serum and your skin will be feeling amazing !!!
This stuff is awesome!!
Review by Meghan B. on 4 Feb 2020
Almost 50 with very dry skin...and this oil has made my skin so soft
Not greasy
Review by Janet S. on 3 Feb 2020
Not greasy
Great product
Review by Judy P. on 31 Jan 2020
Great product
Most surprised
Review by Trisha S. on 30 Jan 2020
I have been on the search for products that were going to do what I needed and this product more than surpasses my expectations. I have tried serum at almost double the price with much less results. I am going to try a new product each few months so I can see the results of each product. If the others do as well as this one then I will singing the praises that my search has ended! Hallelujah!
Love it
Review by Avery F. on 28 Jan 2020
Great at night but won't use during the day
Love!
Review by Rachel B. on 27 Jan 2020
Love this oil so much!
Love it!
Review by Vanessa A. on 22 Jan 2020
My skin isn't dry at all but not left looking greasy.
Dreamy!!!
Review by Stefani C. on 21 Jan 2020
Dreamy!!!