Filter Reviews
Pimples
Residue
Improvement
Scars
Quality
Absorbs
Wrinkles
Issues
Color
Acne
Looks
Break
...
Pores
Skin
Compliments
Boy
Feels
Spots
Size
Brightens
Complexion
Container
Value
Gold
Pimples
Residue
Improvement
...
5 star rating

4 star rating

3 star rating

2 star rating

1 star rating
C firma day Serum
Review by Della S. on 30 Jul 2020
I love this product
I love every product by drunken elephant
My favorites are c firma glycolic night serum Baby Facial and I just started using F bomb and love it. I am Obsessed with finding the best products

I truly love these
First review I have ever written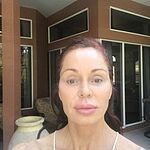 Cassandra M.
4 star rating
great vc serum!
Review by Cassandra M. on 30 Jul 2020
This is a great vc serum option. I've noticed compared to others I've used that it doesn't smell (which is great). Only thing is I would pair it with b hydra and/or a moisturizer because alone it's slightly thicker making it a little stickier on the skin. This is the one I use though and I love it!
Buy the full size!
Review by Nicole Z. on 28 Jul 2020
I love this stuff! At first I bought the trial size that came with the bhydra and it was orangy and very sticky. I still saw decent results after a few uses so I decided to buy the full size. The full size was a different color- it came out clear/golden and wasn't oxidized like the trial size. Results were even better. Definitely brightened my skin, faded acne scars, and made my skin look cleaner. It didn't help much with my acne. I don't have bad acne, but small red pimples here and there.
Samantha T.
5 star rating
A must have
Review by Samantha T. on 28 Jul 2020
My favorite serum that I own, from the packaging, to the formula, to the feel. A must have in your daytime routine.
Combine for super power
Review by Crystal J. on 28 Jul 2020
This is good on its own but combine to unlock the super power. My morning cocktail is this, B-Hydra and Umbra sheer.
C-Firma Day Serum
Review by Georgi N. on 28 Jul 2020
I love this product so much! first drink elephant product i've bought and i will buy lots more!!
I love the way my
Review by Teschia M. on 28 Jul 2020
I love the way my skin feels when I add this to my smoothie.
Great combo
Review by Deidre M. on 28 Jul 2020
I use c firma less often and my skin seems to appreciate it better. B hydra is a great moisturizer and I use it with framboose all the time.
A MUST HAVE product.
Review by Kathryn T. on 28 Jul 2020
I use this every day with B-Hydra. My skin tone is even and glowing. Blemish discoloration fades more quickly. This is one product I will not go without.
Love this product!!
Review by Nicole F. on 27 Jul 2020
I've been purchasing the smaller bottle of the vitamin c serum and finally decided to take the plunge and buy the larger bottle. I truly love this vitamin c serum a lot better than other brands in the same price range. I keep mine in the fridge to keep it's freshness.