Filter Reviews
Pores
Oil
Breakouts
Cleared
Bumps
Face
Patches
Spf
Acne
Size
Spots
Tone
...
Wrinkles
Feels
Irritation
Application
Redness
Packaging
Fragrance
Break
Texture
Everyday
Consistency
Sample
5.0 star rating

4.0 star rating

3.0 star rating

2.0 star rating

1.0 star rating
a
Review by David H. on 7 Aug 2020
a
Lyndsay D.
5.0 star rating
Worth it
Review by Lyndsay D. on 6 Aug 2020
Worth it
Catherine B.
5.0 star rating
Very impressive
Review by Catherine B. on 6 Aug 2020
I ordered a large size of nearly every product that came with the "littles" sampler, I love the smoothie approach to combining products and I'm pretty sure I'm hooked on Drunk Elephant.
Rangeeta K.
5.0 star rating
Best serum ever
Review by Rangeeta K. on 6 Aug 2020
With no doubts I will recommend this serum to anyone looking for one x
It has helped tone down my redness!
Review by Edna V. on 3 Aug 2020
I have keratosis pilaris on my cheeks and it has worked wonders! Even after the first day of using it I saw a difference. The product has seriously tone down the redness, it has help with uneven texture and pores. I have been using it for only two weeks and I see a difference; my face looks healthier 💛 Totally recommend it and will buy it again.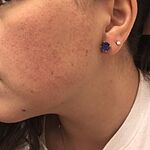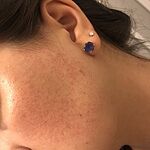 Alexandra W.
5.0 star rating
Amazing!
Review by Alexandra W. on 3 Aug 2020
Love this product. My skin has never looked better
Lenore S.
5.0 star rating
Darn. It works.
Review by Lenore S. on 3 Aug 2020
What a surprise to watch the dark spot on my cheek caused by the sun significantly decrease. This is quite unexpected.
Indira S.
2.0 star rating
Burning sensation
Review by Indira S. on 3 Aug 2020
I've been using this product for over 3 weeks because I sunddenly began to break out really bad. Everytime I use this at night, I feel a burning sensation. At first I thought it was normal since it says it on the product's description. But I don't think it should continue to burn for over 3 weeks. I think the product has helped with my sudden breakout but I can't really tell the difference much. I am still getting a pimples constantly. Overall it's been ok but the results have not been as impactful as I expected and definitely did not expect to feel this burning sensation everytime I use it at night.
Thank you for your review Indira! If you'd like assistance with TLC Framboos and your routine, please email
info@drunkelephant.com
We'd love to help!
Love it!
Review by Dawn B. on 29 Jul 2020
Love it!
Love
Review by Elly D. on 28 Jul 2020
My skin completely turned around after using this at night in addition with a moisturizer before bed. Definitely a lifetime customer!