Filter Reviews
Results
Face
Skin
Difference
Size
Feels
Line
Dryness
Work
Retinol
Passioni
5 star rating

4 star rating

3 star rating

2 star rating

1 star rating
How Drunk Elephant has changed my skin.
Review by Kelli H. on 28 Dec 2019
I have been using some of the Drunk Elephant product for a while now. I love what it has done to my complexion.
I did have some clogged oil glands removed with laser therapy. These are hereditary and will always come back and I will get new ones as well.
But Drunk Elephant has done wonders to help bring my complexion were it is now. I have always struggled with my complexion all my life. I am excited to bring on more of the Drunk Elephant line into my everyday skin care routine.
I have attached a before pic from The end of 2018. Then a pic from this some and this fall.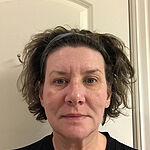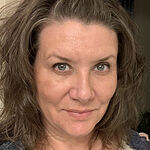 Have not had a breakout
Review by Laura A. on 28 Dec 2019
I've been having cystic acne off and on for about 10 years ( all of my 40's) and mostly kept at bay with estrogen. My doc won't prescribe it for me anymore now that I'm 50, and it's been awful. Same deep painful cysts in the same spots over and over. Since I started using the Framboos serum it was significantly improved and Cysts less deep, but adding the A-Passioni Retinol knocked others out of the park. Scars are almost gone and skin tone is way better. I had a very scary dry spell and it made my wrinkles look terrible, but then added the Marula oil and bam! My skin has not looked this great in a long time. Just have to be careful with the retinol when you start out and be sure to get the marula. Made all the difference and fixed the dry spell in a couple days. 50 year old face is very happy.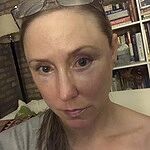 Patricia H.
5 star rating
Too soon to tell
Review by Patricia H. on 22 Jan 2020
I haven't had it long enough to see results, but so far, it hasn't done any harm, so Bravo!
Wow! Saw great results in
Review by Nancy R. on 18 Jan 2020
Wow! Saw great results in two weeks. It has removed my agespots
Amazing!
Review by Brooke S. on 14 Jan 2020
I have tried many DE products, and I've loved every one, and this is no different. My face looks and feels so good. I'm 41 years old and still get told I look 30. I'll take it! I will be purchasing this again.
Jennifer K.
5 star rating
Amazing products, can't wait to
Review by Jennifer K. on 14 Jan 2020
Amazing products, can't wait to order more!
Effective but potent!
Review by Kennedy S. on 6 Jan 2020
Love this product - but be sure to read the application directions as it is easy to over apply without realizing! It does cause some dryness and some irritation when you start using it if your skin is on the more sensitive side. I'd also recommend only applying at night with a clean face!
Great retinol
Review by Jessica K. on 5 Jan 2020
I have very sensitive fair skin and this product was very easy on my skin. Could notice a significant difference after three weeks of using twice a week. Will add this to my must have list. Love it!!!
instant results but very strong
Review by Kate R. on 4 Jan 2020
I noticed a difference in my skin about 2 weeks after starting to use. I accidentally used too much than recommended and saw very irritated skin. Use as directed
Emilee
Review by Emilee J. on 3 Jan 2020
I've only been using these products for a couple weeks but passioni has helped clear up a lot of my blackheads, which is why I bought it. B-hydra really helped eliminate the flakiness that come with using retinol! Love both of them and have already bought the full size b-hydra, really moisturizing but did not break me out.