Filter Reviews
Oil
Size
Value
Moisturizer
Cream
Kit
Kits
Combo
Balm
Minis
Lip Balm
5 star rating

4 star rating

3 star rating

2 star rating

1 star rating
Perfect summer combo
Review by Marti C. on 11 Jun 2019
I love this combo so much that I always keep it in my purse. It's perfect for summer-you get a pop of color with the D- Bronzi as well as moisturizer from the Lippe balm and Marula oil. This is my go to daily look- no need for a full face of makeup here!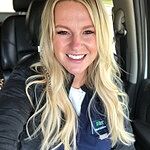 Love this!
Review by Brianna C. on 8 May 2019
This is a great, affordable kit. I love DE minis, and enjoy all these various smaller kits offered. I'm especially loving DBronzi! It's giving me the perfect amount of warmth and glow. All 3 of these, are products that I use daily now. The Marula Oil is always great to have. With it being a staple product, that is great for so much. Then the Lippe Balm is adorable too, and lovely. A cute set of some awesome lil products. This would be the way to go, if you want to try Dbronzi out. Which I adore! And you get Lippe and Marula oil at same time. Value is good here.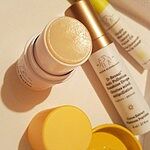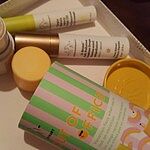 Love
Review by Daniela G. on 18 Sep 2019
Love this little set! Such a great value for what you get!
Best lip balm ever!
Review by Tina C. on 16 Sep 2019
I love the lip balm and wanted to try some of the other products so this was a good value and an opportunity to experience some new items.
My new favorite line!!!
Review by Cheryl M. on 13 Sep 2019
I absolutely LOVE these products! I purchased the small sizes to test these out and see how I liked them before committing to larger sizes. Not only are they healthy for your skin and body, they work incredible!! The lippe balm is wonderful! Not to sticky and very hydrating. Also, I will definitely be ordering a larger size of the D-Bronzi drops!! Love the color it adds to my face!! These products are worth every penny :)
Summer essentials
Review by Brynn M. on 2 Sep 2019
I love this kit! I use the marula oil daily and always have a full size on hand. The d-bronzi has been acting as my makeup all summer long over the tinted sunscreen. It gives you the right amount of color without looking too dark.
Only the Lippe Balm
Review by Triton C. on 26 Aug 2019
The bronzer made me break out like crazy and THANKFULLY I was greeted with amazing customer service and got my whole order refunded. The oil doesn't really do anything for me and leaves my skin extremely patchy (in a weird way) if I put it on after my moisturizer and before my make up. I thought that I was going to be able to use it as a moisturizer in a way but it doesn't work like that. I didn't know if it would or not... I didn't really know much about it before I bought it so I'm not really upset about it. But the LIPPE BALM is absolutely fantastic. I use it every morning and every night and 4,000 times while I'm sitting in my office. I'll definitely be buying it again.
Jeanette R.
5 star rating
Great kit for the price!
Review by Jeanette R. on 3 Jul 2019
Great kit for the price! I use the bronzer as part of my travel littles.
Love lippe and the perfect
Review by Dana I. on 21 Jun 2019
Love lippe and the perfect travel size bronzi
Love the products. Sizes a
Review by Faith P. on 10 Jun 2019
Love the products. Sizes a little smaller than I originally thought but still love the products.