Filter Reviews
Texture
Skin
Looks
Issues
Amount
Size
Face
Moisturizer
Feels
Results
Service
Break
...
Line
Dryness
Cream
Difference
Work
Retinol
Passioni
Elephant
Serum
Instructions
5 star rating

4 star rating

3 star rating

2 star rating

1 star rating
How Drunk Elephant has changed my skin.
Review by Kelli H. on 28 Dec 2019
I have been using some of the Drunk Elephant product for a while now. I love what it has done to my complexion.
I did have some clogged oil glands removed with laser therapy. These are hereditary and will always come back and I will get new ones as well.
But Drunk Elephant has done wonders to help bring my complexion were it is now. I have always struggled with my complexion all my life. I am excited to bring on more of the Drunk Elephant line into my everyday skin care routine.
I have attached a before pic from The end of 2018. Then a pic from this some and this fall.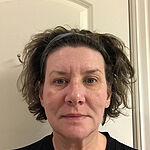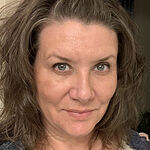 Have not had a breakout
Review by Laura A. on 28 Dec 2019
I've been having cystic acne off and on for about 10 years ( all of my 40's) and mostly kept at bay with estrogen. My doc won't prescribe it for me anymore now that I'm 50, and it's been awful. Same deep painful cysts in the same spots over and over. Since I started using the Framboos serum it was significantly improved and Cysts less deep, but adding the A-Passioni Retinol knocked others out of the park. Scars are almost gone and skin tone is way better. I had a very scary dry spell and it made my wrinkles look terrible, but then added the Marula oil and bam! My skin has not looked this great in a long time. Just have to be careful with the retinol when you start out and be sure to get the marula. Made all the difference and fixed the dry spell in a couple days. 50 year old face is very happy.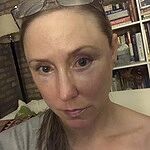 Love it
Review by Andrea D. on 30 Mar 2020
I love A-passioni. Make sure you read the directions to use once a week and work your way up. I didn't at first, but now I only use a couple times a week and my skin looks and feels great.
I love all of the
Review by Suzanne C. on 30 Mar 2020
I love all of the products I have tried. I will never use anything else.
Great!
Review by Lyndsay D. on 30 Mar 2020
will order again
bang for your buck!
Review by Drew W. on 25 Mar 2020
I love my retinol cream! This size will last me a very long time as I only use maybe 2 time a week. Love it to smooth out my skins texture.
Nightly Love
Review by Vicky F. on 25 Mar 2020
I look forward to using this rich and dreamy cream every night.
Perfect for first time retinol user
Review by Brooke W. on 24 Mar 2020
At 38, I had never used Retinol, but my skin needed a little more than just cleanser and moisturizer, so I gave this one a try even though I was a little wary of flaking with my sensitive combination skin.

The first time I used just a half a pea size amount and put moisturizer on top. Felt a little tingle, nothing major, and the next day no flaking or redness. Then 2 nights later I did a full pea sized amount with DE moisturizer and woke up to flaking and redness. I gave it a rest for 4 nights and now use it without flaking or redness by mixing a full pea size amount in my hand with a couple pumps of DE night intensive serum (blue cap). The directions did recommend this but I didn't listen at first :(

I can honestly say that after a month of using it 3 times a week, my skin is looking so so so much better. It's almost shocking to see my reflection because it reminds me of my 20's. I also do weekly exfoliation and serums and moisturizers, but I really think the Retinol has been the major factor in making my skin look fantastic. I'm serious. The tone is even, no zits, my 1x1 cm sun spot is fading, and my face looks brighter and with less fine lines. My only regret is that I didn't start this regimen at 35!
Great service!
Review by Maureen a. on 18 Mar 2020
Great service!
Really great but strong
Review by Megan I. on 17 Mar 2020
Once a week is good for me, haven't been using it long but really like it so far.