Filter Reviews
Acne
Size
Bumps
Break
Nose
Wrinkles
Breakouts
Rash
Packaging
Skin
Husband
Chemicals
...
Oil
Pores
Results
Price
Complexion
Amount
Appearance
Foundation
Spots
Face
Irritation
Found
5 star rating

4 star rating

3 star rating

2 star rating

1 star rating
Love this moisturizer ❤️
Review by Emine A. on 17 Dec 2019
I'm a ride or die drugstore/Kbeauty/Jbeauty skincare consumer, but I fell in love with the Protini and am now 100% loyal to it. It's seriously amazing, so unique. I can't find anything quite like it on the market. Will buy forever. Thank you, DE!!! Please don't ever discontinue 🙏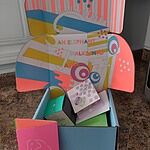 Oily face? I don't know her!
Review by Elsa g. on 10 Dec 2019
I've been on the lookout for a good moisturizer -- and my journey has come to an end! I have incredibly oily skin that makes retaining any makeup difficult. Thankfully, I tried out this product via a sample and fell in love with the formula -- I have since purchased the full product and use it daily.

I recommend this to anyone with oily skin who wants to get better performance from their makeup.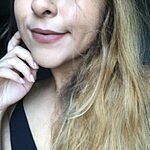 Luxurious moisturizer
Review by Melissa N. on 12 Nov 2019
I use the full suite of Drunk Elephant facial products and my skin feels and looks great. Love that they are clean and gentle, but provide powerful results.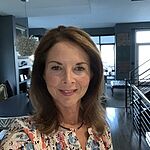 Love! Love! Love!
Review by Sofia B. on 5 Jul 2019
Finally, a moisturizer that nourishes my skin and leaves it feeling soft, without being too heavy or clogging my pores! Products have a tendency to exaggerate their effects, but Protini REALLY improves the appearance and feeling of your skin after one use! I'm never going to put anything else on my skin. I love how it soothes my skin after using the Babyfacial; I love to mix it in the morning with the B-Hydra or C-Firma serum. It's lots of love all around.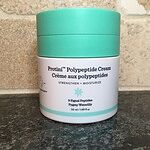 Wonder cream
Review by Sonya L. on 20 Jun 2019
Works quickly to moisturize and strengthen a lovely cream with an inovative dispenser pump.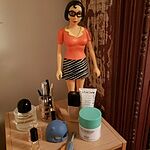 Perfect
Review by Carolyn M. on 22 May 2019
My favorite moisturizer , it's not too heavy but it's perfect 👌 I am 42 and my skin looks better than it ever has.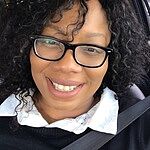 Margaret R.
4 star rating
#1 Moisturizer!
Review by Margaret R. on 29 Jul 2018
Protini is my favorite moisturizer and if I had to pick only one moisturizer to use, Protini is the one. It is wonderfully moisturizing AND hydrating. This is rather unusual, even for other healthy, quality moisturizers. I have been using it for 5 months and am now on my 3rd jar. I apply morning and evening. My only complaint is the price. I'd be thrilled if Protini cost $50 - $60 even. Thanks Drunk Elephant for an amazing product! I can't wait to see how my skin improves with continued use.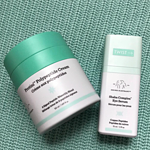 Best skincare ever!
Review by Melissa K. on 13 Jul 2018
Just recently got into skincare products in my 40s😬So glad i decided to give DE a try, a bit out of my price range but soo worth every penny!! ♥️♥️♥️ Your products! Please come out with a toner and a retinol, Then All my products would be DE🐘🙌🏻💜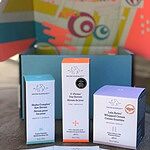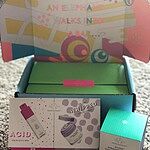 I love this cream
Review by Lea l. on 27 Jun 2018
I love this cream! Drunk Elephant's Protini is listed as a MUST HAVE on my skin care products list! I use it in both my AM and PM skincare routine. I do wish they had size options. Smaller for travel and larger for my everyday use. This cream is super silky and soft. Love that my face doesn't feel greasy after applying. The packaging alone is guaranteed to put a smile on your face! The Protini arrived packaged as if it were a gift. A special gift for me... from me. ☺️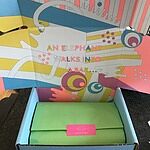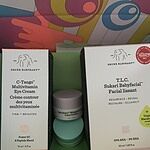 Cassandra B.
5 star rating
My new must have!
Review by Cassandra B. on 20 Jun 2018
I've been using this product consistently since I bought it, once per day in the morning after c-firma and b-hydra. The difference in my skin is amazing! My skin feels softer and smoother, my pores appear smaller and my skin feels super bouncy and plump. I enjoy it so much that now my family use it as well, so we had to get another jar as backup; I don't ever want to be without it! The airless pump packaging is fantastic and indeed gives out the correct amount of product for my face and neck. The creamy but gel like consistency is unique - it offers beautifully creamy moisture whilst still feeling light.. this makes for a perfect day cream. I also love that I can apply makeup (or umbra) almost immediately after applying this cream without it sliding aroud. All things considered this is one of the best moisturizers I have ever used. Thanks DE! I can't wait to see what's next!