Filter Reviews
Ingredients
Weight
Wrinkles
Flakes
Face
Acne
Improvement
Scars
Pores
Texture
Breakouts
Pump
...
Smell
Looks
Fragrance
Dryness
Pimples
Spots
Skin
Difference
Results
Glow
Irritation
Moisturizer
Ingredients
Weight
Wrinkles
...
5 star rating

4 star rating

3 star rating

2 star rating

1 star rating
I love this stuff!
Review by Alissa L. on 18 Feb 2020
TLC Framboos with the Virgin Marula oil and the Lala are my favorite bedtime routine. It has transformed my skin better than anything I ever got from the dermatologist! I can even go out without makeup on now!
Wonderful addition
Review by Lauren J. on 25 Dec 2019
The price kind of hurts but it's well worth the results. Granted this isn't a cure all for pore shrinkage or wrinkles but it makes your face feel and look awfully nice.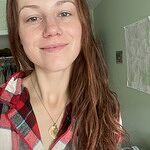 As a 30 year old
Review by Amelia M. on 18 Nov 2019
As a 30 year old who has never had a consistent skin care routine before discovering Drunk Elephant, TLC Framboos has been a game changer! I use it nightly mixed with the DE Marula Oil — my skin is brighter & softer than it's every been in my adult life. Also, my pores are noticeably smaller & the tone has evened out tremendously after just a month of consistent use. It's SO easy & worth every penny!
Keeps me looking young
Review by Renee W. on 23 Sep 2019
I'm know 41 and people are shocked when the here this. This serum keeping your skin looking young fresh and dewy. Use it every night before bed and periodically also use the baby facial every 1 to 2 weeks. Do have much time to spend on a skincare regimen. But don't need to with drunk elephant. Photo is me with no makeup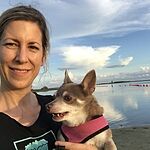 Uh-mazing!!!
Review by Whitney T. on 21 Jun 2018
I am so glad I found this product. Nothing has made a bigger than Drunk Elephant, but specifically this product. I hit my 30's and my skin was so dull. This has completely changed that ( using it at least twice a week but usually more). I feel so much more naturally pretty using this product.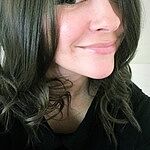 Yep, love it.
Review by Nicole B. on 8 Jun 2018
I first ordered the mini set to test it out and it was great! I committed and bought the full sizes of my favorites: day serum, night serum, marula oil and I splurged and got the baby facial. I can't stop recommending it to my friends!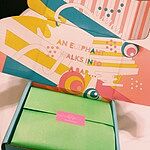 Glowing & more even
Review by Nancy C. on 4 May 2018
This product has taken my skin from dull to glowing! I have a few nice products in my daytime rotation (skinceuticals, phytomer), and my skin was generally clear and smooth, but it was kind of dull and lackluster! I added in some DE nighttime care in the form of TLC Framboos and Lala Retro Whipped Creme (one at a time). The TLC framboos has made my skin glow, and it's SUPER soft now! I also have some uneven tone and dark spots that I think TLC framboos is chipping away at and that's no easy feat!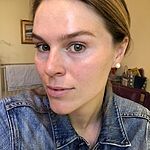 Thank you for sharing your experience and your photo Nancy!
Skincare staple
Review by Kelsey W. on 27 Apr 2018
Has helped with acne, discoloration, texture, redness, will continue to repurchase, well worth every penny!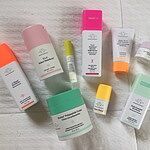 I've been using almost all
Review by Mary R. on 25 Apr 2018
I've been using almost all of this line for a couple of months. I'm 60 years old with facial lines and some large pores. I've tried a lot of products and nothing has worked like these products. I love them and highly recommended them!!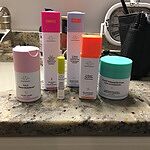 POres no more
Review by Traci B. on 6 Apr 2018
I love this brand and product 💕