Filter Reviews
Pores
Coverage
Skin
Makeup
Color
Glow
Smell
Spf
Size
Ingredients
Looks
Moisturizer
...
Weight
Feels
Amount
Sunscreen
Protection
Consistency
Texture
Sun Screen
Sun
Difference
Work
Foundation
5 star rating

4 star rating

3 star rating

2 star rating

1 star rating
Elizabeth S.
5 star rating
@Skincareismyworld
Review by Elizabeth S. on 24 Dec 2019
I cannot even tell you how much I love this sunscreen. I use it everyday and it feels like there is nothing on my skin. I blend it with a touch of d bronzi and marula oil and my skin is not only protected from the sun, there is no need for foundation. Don't hesitate to buy this, it's amazing.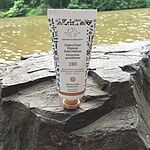 My favorite tinted sunscreen!
Review by Alex H. on 11 Aug 2019
Gives just the right amount of coverage for daily use. I use it by itself on top of the rest of my skincare routine steps. My favorite part is the lack of smell for sure, it doesn't have the traditional/typical sunscreen smell!!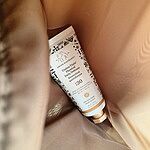 Great Product
Review by Andrea P. on 18 Jun 2019
Effective product, non-greasy and light weight. A try to use it lightly because it can leave a bit of a grayish/white cast.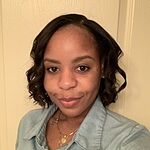 Kathleen G.
5 star rating
Only used it twice and
Review by Kathleen G. on 31 Mar 2020
Only used it twice and love the feel and look. I had bought it for a trip south that was cancelled so saving for warmer weather and using up my other products.
The best sunscreen!
Review by Aleah S. on 26 Mar 2020
I love the feeling of this on the skin and the slight tint.
Works great under make up
Review by Melissa L. on 26 Mar 2020
Super happy with the tinted sunscreen. It blends into the skin nicely. It does not pill when applying makeup over it. Love it!
Just a hint of color...
Review by Mandi M. on 20 Mar 2020
I love this stuff! It has just enough tint to slightly even out my skin tone, but not enough to feel heavy and gross like foundation. Sun protection is a must, and this product offers excellent protection. While it may seem kind of pricey, it really only takes a small amount of product to get good coverage. It does take a few minutes to absorb, but not too long. I will continue to buy this product.
Rosalynn C.
5 star rating
Love Umbra Tint Sunscreen
Review by Rosalynn C. on 18 Mar 2020
Truly a light feeling and easy to wear sunscreen! Highly recommend! Also, have found it works well under foundation (bonus)!
Nice and natural
Review by Ariel S. on 12 Mar 2020
I was skeptical at first but it actually seems to blend fairly well with my beige skin tone, if you really look closely, you can see a pinkish tinge.((I have better results with the plain sunscreen + bronzer combo))

Minus one star because it does rub off (noticed this while blowing my nose) and it's not exactly sweatproof either, if you're doing any sort of activity that will cause your face to "glisten," you will need to reapply. This can potentially be an issue in the summer months when you're outside in the heat/humidity.
Umbra Tinte™ Physical Daily Defense SPF 30
Review by Anna B. on 10 Mar 2020
Great product, I do not normally wear make up to work but feel like I have an added glow when I use this product!