Filter Reviews
Results
Skin
Size
Bag
Packaging
Value
Kit
Night
Set
Elephant
Marula
5 star rating

4 star rating

3 star rating

2 star rating

1 star rating
Cutest Set EVER
Review by Daelynn N. on 18 Nov 2019
This is the PERFECT set for overnight ! And the MINI Dopp Kit Bag is to die for...it's so cute !!! I loved it so much I'm about to buy two more !!! I hope Drunk Elephant comes out with more bags !!! Definitely recommend.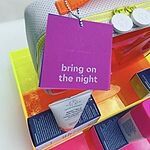 Great value!
Review by Hillary S. on 15 Nov 2019
This kit is such a good deal! The sizes of the TLC Framboos and the Virgin Marula Oil are a nice in between from the little size and the full size. I love that each product comes in a box and the mini Dopp bag is such a nice size for traveling!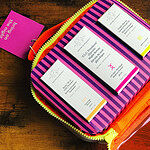 Bring it on!!!
Review by David N. on 12 Nov 2019
This kit is perfection! Not only do you get a smaller version of the adorable Dopp Kit bag, but it has a midi-size Framboos, a small Marula, and a travel size Beste jelly cleanser. It's the perfect set for a night routine to smooth your skin. Once again, Drunk Elephant knocked it out of the park! ❤️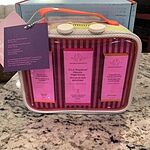 Love these items and such a good value!
Review by Katie W. on 5 Dec 2019
I love this kit! It has all of the items that I've been wanting to try. Such a good value too. I love this brand.
Amazing!
Review by Eden R. on 5 Dec 2019
Beautiful packaging, phenomenal results, and a great value. What more could you ask for?
best kit
Review by Ashley Z. on 5 Dec 2019
I love everything in this kit it helped my face soooo much
DE lover!!!!!
Review by Jasmine M. on 3 Dec 2019
DE lover!!!!!
Bring on the night kit
Review by Cindy B. on 3 Dec 2019
I'm obsessed with the smaller Dopp kit bag. I had to have it. I was already in love with framboos, Beste and marula oil but wanted the midi size. Get it while it lasts. It's the cutest.
Beautiful products
Review by Ashley S. on 2 Dec 2019
I love this kit and packaging. Some of the coolest I've ever received. The bag is such high quality just like their products! My skin is so much more balanced I love the marula oil.
Perfection!
Review by Jessica L. on 2 Dec 2019
Perfection!