Filter Reviews
Circles
Eyes
Skin
Sleep
Irritation
Residue
Results
Reaction
Texture
Ingredients
Improvement
Serum
...
Amount
Box
Packaging
Bag
Looks
Absorbs
Consistency
Line
Design
Bottle
Feels
Change
5 star rating

4 star rating

3 star rating

2 star rating

1 star rating
More youthful eyes
Review by Heather C. on 23 Jul 2019
I have been using this product for 3 weeks now. It is absolutely amazing. I was starting to get tiny lines around my eyes and I have already seen so much improvement. Where has this been all my life? I love it so much I use it day and night. I have already reccomend it to several people as well. Such a great product!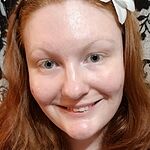 Love my Shaba
Review by Cindy B. on 10 Jul 2019
Love the hydrating formula of Shaba. Plus my eyebrows grow. Win win.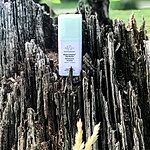 In love
Review by Zaireth M. on 11 Jun 2019
All my DE products just make my skin look amazing! I'm totally in love!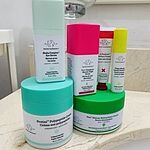 Great Eye Cream
Review by Amanda C. on 21 May 2018
This eye cream is great. Odor free, non greasy or sticky feeling and you can feel the cooling right away to decrease puffiness. The only minor thing Im not a fan of is that the cream doesnt blend smoothly with your skin at first. It almost sits on top, but then after leaving it on for 5 minutes it eventually soaks in. But a small complaint for a wonderful cream!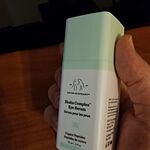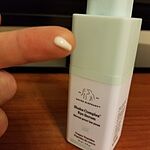 Love it
Review by Jamily p. on 18 Feb 2020
My undereye is soft and has elasticity!
Haven't noticed any differences. For
Review by Katie H. on 18 Feb 2020
Haven't noticed any differences. For as much as it costs, I'd be happy if it at least improved the dryness under my eyes but haven't noticed any change there either. I think this is my least favorite product of all my DE, would not repurchase.
Thank you for your feedback! We are sorry Shaba was not a good fit. C-Tango may be a better fit for you. It is super creamy and can help with dryness!
Extremely happy with this product.
Review by Cindy V. on 17 Feb 2020
This product helped alot with the bags under my eyes. I noticed the differemce after about 2 weeks. Definetly going to continue using this product.
Shaba
Review by Dawn S. on 11 Feb 2020
I love the way my under eye bags don't looked as packed. It's so gentle to use daily.
Great product!
Review by Erin M. on 11 Feb 2020
Great product!
Good & Bad
Review by Heather F. on 3 Feb 2020
I have very dry skin, particularly around my eyes. I'm also very fair and have redness and puffiness issues. While I felt this did help with tone, it didn't do much for dryness or puffiness. For the price, I hoped this would be a miracle product. It's definitely not.