Filter Reviews
Pores
Skin
Irritation
Sample
Redness
Complexion
Texture
Line
Face
Results
Improvement
Change
...
Spots
Ingredients
Amount
Price
Oil
Packaging
Looks
Issues
Feels
Alternative
Moisturizer
Use
Pores
Skin
Irritation
...
Sample
Redness
Complexion
5 star rating

4 star rating

3 star rating

2 star rating

1 star rating
Patricia H.
5 star rating
I love the products
Review by Patricia H. on 8 Oct 2019
I am 65 years old. I believe in their products
Passionate for A-Passioni!!
Review by Shelly C. on 20 Aug 2019
I am a recent Drunk Elephant convert. I've only been using it for about 4 weeks or so, and I have since thrown out or given away every other skin-care item I own, and use exclusively Drunk Elephant now! I LOVE A-Passioni! It is gentle enough to my sensitive skin, but I see real results in just a few weeks!!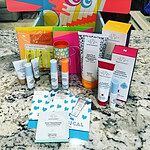 Retinol cream
Review by John D. on 18 Feb 2020
Great product. I love the packaging. It allows you to see exactly what you have left so you know exactly when to reorder.
Wonderful product ! Gentle and
Review by Cathy H. on 11 Feb 2020
Wonderful product ! Gentle and very effective .
Fabulous!
Review by Julie S. on 10 Feb 2020
My skin has never looked so good! Evens out the skin tone - I love to use it with C-Firma, the combo leaves my skin clear and glowing.
perfect for my skin and acne
Review by Sabrina W. on 3 Feb 2020
I am 22 years old with terrible hormonal acne. I have tried A-Z products and nothing has helped. Inputting the retinol into my nightly routine has made such a difference. The texture of my skin is so much smoother and the bumps from my acne have downsized so much. This is definitely pricey so use wisely.
works great
Review by Ann H. on 3 Feb 2020
works great
Michelle F.
5 star rating
So far, so good
Review by Michelle F. on 29 Jan 2020
I've been using A-Passioni for a little bit over two weeks now and I absolutely love it. I've been using it as directed. I'm no daredevil and refuse to live on the edge when it comes to my skin. I use it one or two times a week. I began with once a week and since that went well, I increased it to two times a week depending on whether or not I use the Babyfacial. It makes my skin look and feel smoother. I can't say anything about line reduction or pore size yet but I hope to see those things improve in the next couple of weeks. Honestly, I would buy it for the effects it's had on my skin so far. I'm really happy with it.
Improving my skin!
Review by Carrie M. on 25 Jan 2020
I've only used it three times and I can tell a difference already.
Kathleen M.
5 star rating
One month of using and
Review by Kathleen M. on 24 Jan 2020
One month of using and see very positive results