Filter Reviews
Quality
Pores
Redness
Flakes
Skin
Spots
Patches
Difference
Wrinkles
Value
Breakouts
Sample
...
Oil
Complexion
Face
Price
Looks
Irritation
Packaging
Line
Ingredients
Texture
Results
Scars
Quality
Pores
Redness
...
5 star rating

4 star rating

3 star rating

2 star rating

1 star rating
Obsessed with my skincare routine...
Review by Maria C. on 28 Jul 2020
Glad I added a Retinol cream to my skincare routine. Makes my skin glow and youthful! So worth the investment.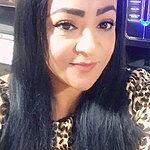 Must have retinol for sensitive skin
Review by Kathryn T. on 28 Jul 2020
This was the first retinol I ever tried but after trying others that irritated my sensitive skin, I know this is the only one for me. No sting or burn, luxurious texture. I even use it around my eyes!
Immediate difference in texture. Love
Review by Rachel J. on 28 Jul 2020
Immediate difference in texture. Love it.
This is Wonderful!
Review by Clydie P. on 27 Jul 2020
The results are amazing and it does not burn or irritate my face.
review
Review by Eileen B. on 27 Jul 2020
I like the product.
Kristine P.
5 star rating
Best Retinol product out there!
Review by Kristine P. on 27 Jul 2020
I have tried a lot of them and since I started using this one a year ago, I have never looked back! I began seeing significant signs of aging a few years ago, my skin looked dull, dry and overall less youthful with a few lines starting to develop even with the use of other retinols. I noticed a difference within days. Peeling did occur for the first month or so, but even then, it was as if my skin was actually shedding the old skin revealing fresh new skin underneath. Well worth the price if you are looking for a retinol product that you can actually see working.
Excellent
Review by Cathy K. on 23 Jul 2020
Excellent
Perfect!
Review by Jaime S. on 23 Jul 2020
For a retinol (1%) it's amazing. Not too harsh. Works from the bottom up and has made my skin smooth and soft.
First time user
Review by Jane F. on 23 Jul 2020
I love your products. I'm a first time user of Retinol Cream. My skin is so sensitive so I can only use it once a week.
Realy5 good
Review by Rudy P. on 21 Jul 2020
Realy5 good