Filter Reviews
Skin
Size
Exfoliation
Soap
Case
Duo
Skin
Size
Exfoliation
...
5 star rating

4 star rating

3 star rating

2 star rating

1 star rating
Baby Bar Travel Duo with Case
Review by Cheryl Y. on 4 Feb 2020
Love the soaps! The travel case makes it easy to store at home and when I take it with me on trips. Both soaps make my skin feel great! Highly recommend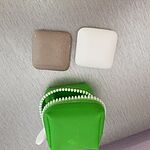 Brechelle M.
5 star rating
My skin is really smooth
Review by Brechelle M. on 14 May 2019
My skin is really smooth and clearing up amazing i love the bars!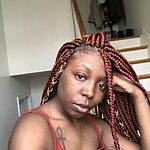 Love these bars!
Review by Renee L. on 2 Jan 2020
My husband and I both use and love them! Win win!! First Drunk Elephant products we have tried and will be trying others. Thank you
Great Face Wash
Review by Carolyn F. on 29 Dec 2019
I've been using the bars for a couple of weeks now and really like them. I have super sensitive skin, and these soaps don't bother it at all. My skin doesn't feel stripped, it feels soft and refreshed. I also really like the bar form. It's easy to use.
amazing!
Review by Autumn S. on 24 Dec 2019
I love these bars! The Peeke Bar nicely cleanses and moisturizes my skin, and while not a harsh exfoliator like the typical drugstore brands, the Juju Bar exfoliates just enough and doesn't dry out my skin like crazy! The case is perfectly compact, has a divider for the bars, and matches the Littles kit!
Margaret W.
3 star rating
Travel soap
Review by Margaret W. on 22 Nov 2019
I love having the travel soaps, just thought the price was a bit high for the size of the soaps.
So cute!!!
Review by Jessica G. on 11 Nov 2019
Adorable! And it really works. My skin is left so smooth, never dry.
Amazing product!
Review by Jamie H. on 14 Oct 2019
My skin is pretty tricky and I've tried a million different products over the years. But both of these bars have done amazing for me! I will most definitely be ordering again.
Love!
Review by Rachel B. on 11 Sep 2019
Perfect travel size of these awesome bars.
Love the small portable size and case
Review by Rona M. on 4 Jul 2019
I've not tried it yet. Waiting to take it with me on my vacation because it is small enough to pack in my luggage