Filter Reviews
Ingredients
Fragrance
Complexion
Fit
Glow
Redness
Acne
Match
Looks
Pores
Wrinkles
Concealer
...
Circles
Packaging
Irritation
Case
Color
Smell
Breakouts
Tint
Spots
Recommend
Eyes
Break
Ingredients
Fragrance
Complexion
...
5 star rating

4 star rating

3 star rating

2 star rating

1 star rating
Love the mini collection, perfect for my 1st experience!
Review by Carla P. on 10 Feb 2020
So far i´m loving all my experience with the mini´s from day to morning i´ve been testing how my skin reacts and i´m quite happy with the results. Will reorder my favorites on normal size for sure! Also love your packaging :)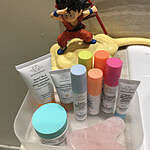 The littles is everything my skin needs
Review by Arma A. on 5 Feb 2020
I have always been a drunk elephant fan this is the best size while traveling or just as back up when I'm out of something! I do have the full-size products but I always use the Littles while I'm traveling outside and this is how I use them, I just I love all the products and my favorite ones are the Serums B hydra C Firma TLC framboos & marula oil of course 💕 love everything about these products my skin is totally addicted to these products 💕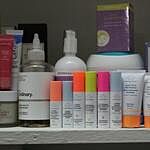 Love the Littles
Review by Melissa L. on 4 Feb 2020
My introduction to Drunk Elephant came via the Littles. It was wonderful to try so many products and find the ones I absolutely love, which are pretty much all of them. I have rosacea and I cannot believe what a difference these products have made to my skin. Especially the Luxury Marula Oil itself. It really calms the redness and since Drunk Elephant packs Marula Oil into all of their products its revolutionized my skin. Thank you. Well done!
Great way to get started!
Review by Cari H. on 31 Jan 2020
I bought this to try out the products. It's perfect and they last a long time. Love how simple drunk elephant makes skin care with their straight forward high quality line. My face has never looked better. I've seen ordered some Full size. I'm thinking I may be able to rinse and refill these littles to continue to use them for travel which is amazing.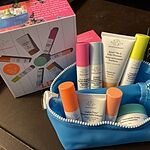 Brittany L.
5 star rating
Changed my skin
Review by Brittany L. on 28 Jan 2020
So this set was definitely smaller than I expected, they are very tiny. This put me off to them initially, however, the quality of these products seems great so far. My skin has evened out, it feels nourished, and my breakouts go away in a day when they come up at all. I have noticed my skin is firm, bright, and my under eye circles are much less noticable. I love this brand so far that I'm scared to try anything from anyone else!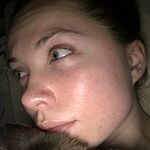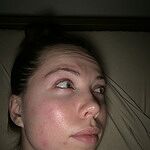 The best skin care product
Review by Amla R. on 27 Jan 2020
I have struggled with acne since I was a teenager. I've tried over a dozen products to help with my acne. Nothing have ever worked for me ever. I began testing out DE from Sephora after doing research on skin care products. I started with the TLC framboos and immediately fell in love with how well this product works. I eventually bought into the whole line I love every single one of DE products. I would never dare walk outside without make up, that has not been an issue for me since I started my DE journey. DE has helped with prevents acne, yes preventing them ! I would get a little bump with that's as far as it goes. I've noticed visibly smaller pores as well.
Purchased as gift for mother in law
Review by Kelsey F. on 4 Jan 2020
She said she has received so many compliments on her skin in 2 weeks of using! She loved it so much she gifted me one and now I get to enjoy the littles myself!! So happy :)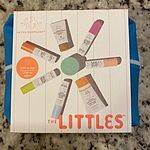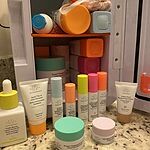 Stephanie H.
5 star rating
The littles
Review by Stephanie H. on 6 Dec 2019
Best bang for your buck. Try these first!! They are amazing! Took them to Bora Bora!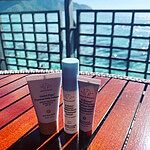 I love it
Review by Whitney F. on 6 Nov 2019
I'm really nervous when trying new products on my face. You can just talk about acne and i break out. I was hesitant to try an oil on oily skin but I haven't looked back! I have the baby facial I put on once a week! I absolutely love it. The rise and glow is perfect! My skins actually less oily, it soaks in right away so I don't have to wait for it to dry before applying my make up. After a long day, washing my face with the beste no 9, it feels amazing! I feel like ALL of my make up is off, I apply the night bright all over my face! I absolutely love these products! My fiancé is actually hooked as well!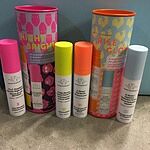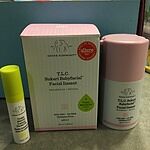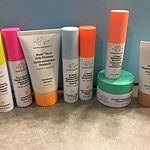 Best products ever received
Review by Destiny P. on 21 Oct 2019
The packaging was so extra. I was very surprised be all the details in it. The products are perfect for travel. I have use a lot of different products and this ones are my favorite. No because they are from this brand, is because of the amazing results. My skin reacts to them perfectly and loves them. Now I will try to purchase the normal size ones for longer results♡