Filter Reviews
Coverage
Skin
Color
Spf
Smell
Texture
Size
Finish
Weight
Ingredients
Glow
Use
...
Amount
Protection
Looks
Tint
Consistency
Feels
Sun
Tinte
Foundation
Sunscreen
Difference
Moisturizer
5 star rating

4 star rating

3 star rating

2 star rating

1 star rating
Elizabeth S.
5 star rating
@Skincareismyworld
Review by Elizabeth S. on 24 Dec 2019
I cannot even tell you how much I love this sunscreen. I use it everyday and it feels like there is nothing on my skin. I blend it with a touch of d bronzi and marula oil and my skin is not only protected from the sun, there is no need for foundation. Don't hesitate to buy this, it's amazing.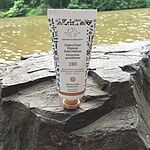 My favorite tinted sunscreen!
Review by Alex H. on 11 Aug 2019
Gives just the right amount of coverage for daily use. I use it by itself on top of the rest of my skincare routine steps. My favorite part is the lack of smell for sure, it doesn't have the traditional/typical sunscreen smell!!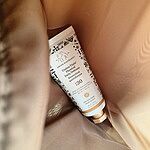 Great Product
Review by Andrea P. on 18 Jun 2019
Effective product, non-greasy and light weight. A try to use it lightly because it can leave a bit of a grayish/white cast.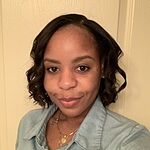 Perfect for evening out skin
Review by Elvesta S. on 18 Feb 2020
Perfect for evening out skin color for a light weight foundation.
Best light-coverage for sensitive skin
Review by Libby W. on 18 Feb 2020
I have tried many products on my sensitive skin, and Drunk Elephant has become my favorite line of all time. The Umbra Tinte is perfect—light and moisturizing, while providing an even tone. I use it daily and love love love it!
I really like this product.
Review by Leah W. on 17 Feb 2020
I really like this product. It feels really moisturizing and smooth on my skin. I have acne and acne scars and I like the tent so when I want to go makeup free I still have a little bit of coverage. It's a little to dark for my skin tone but I'm pretty pale haha.
Good but greasy!
Review by Carrie S. on 17 Feb 2020
I like the glow it creates! But it does so while being super greasy! I'll keep using but don't think I'll purchase again.
Ashy and bad smell
Review by Felicia R. on 10 Feb 2020
The color in the product looked a little ashy on my skin tone. I wasn't a fan of the smell either.
Thanks so much for your feedback! Drunk Elephant products are fragrance-free and do not smell like anything other than what they are. Please reach out to
info@drunkelephant.com
if you have any questions!
Just what I needed!
Review by Karin C. on 7 Feb 2020
The tinted foundation is nice to put on and I feel it has good enough coverage. I have very fair skin and need the SPF 30 min. It feels a little pasty but it goes away after a while.
Not for sensitive skin
Review by Larissa S. on 3 Feb 2020
This product makes my face feel like it's burning and tingling, which is a bummer because it provided good coverage. Be wary if you have sensitive skin.
Thank you for your review Larissa! We'd love to take a look at your routine. Please email
info@drunkelephant.com
for further assistance!