Filter Reviews
Breakouts
Hydration
Acne
Flakes
Irritation
Size
Results
Dryness
Looks
Skin
Packaging
Peeling
...
Texture
Amount
Face
Break
Feels
Formula
Line
Cleared
Shipping
Cream
Serum
Difference
Breakouts
Hydration
Acne
...
5 star rating

4 star rating

3 star rating

2 star rating

1 star rating
Powerful
Review by Ute T. on 5 Jun 2020
I've tried this product last year as a sample. I couldn't read the tiny instructions so I used it like a cream and it peeled my skin. It is powerful! Now since knowing how to use it I absolutely love it! My skin is more radiant!
michelle h.
5 star rating
Ah~mazing duo
Review by michelle h. on 4 Jun 2020
kinda late to the apash party but now that I've arrived I'm never leaving!!!!! Wow I am in love ♥️ doing a little smoothie of 1/2 pump Lala and small pea of apash at night every few days~ I was a little hesitant to try with my sensitive skin with using tlc (which I love) and a biweekly baby facial and loving those results but my skin looks and feels so good. Evens out texture, skin is soft and supple and bhydra is the bonus ~ great value too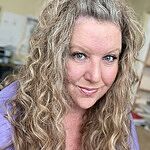 Always....perfect
Review by Jeff F. on 4 Jun 2020
DE is the product array I'll use until the doors close. No gimmicks. Science. Clean formulas. A Passioni's sounds cute, but it is beyond cute it's effectiveness. I'm telling you....the products last a long time. I trust this brand, and know that Shiseido I'll support and inspire the brand.
Amazing
Review by Tessie E. on 4 Jun 2020
Best products ever
Ashleigh K.
5 star rating
First time retinol user
Review by Ashleigh K. on 4 Jun 2020
I have been super scared to use retinol bc my sensitive skin. This has been awesome and I am starting to see some changes.
Seriously. If you're thinking about
Review by Kelsey Y. on 4 Jun 2020
Seriously. If you're thinking about it just try it. Promises!
Elizabeth H.
5 star rating
Great size, great product
Review by Elizabeth H. on 3 Jun 2020
I'm 32 and see a difference just 2 weeks in, 2-3 times a week. Be sure to have a hydrating serum and masque on hand but my lite hormal acne and fine lines are nearly vanished! Wear sunscreen, highly recommend!!
Great cream , will definitely
Review by Melissa C. on 3 Jun 2020
Great cream , will definitely buy the larger size next time!
Great product
Review by Sheron B. on 3 Jun 2020
Skin feels smooth after a few uses
Good size to try it out!
Review by Mary S. on 3 Jun 2020
I really appreciate the midi sized duo to try the Retinol cream with the B Hydra. This is my first go around with Retinol, but so far, so good! If I knew it was this easy to incorporate into my skin care routine, I probably would have started it a long time ago. A pea sized amount is all you really need - I tend to focus on my forehead the most since that needs the most help! I'm excited to keep using it.