Filter Reviews
Skin
Size
Feels
Cream
Packaging
Gift
Kit
Sample
Set
Elephant
Protini
5 star rating

4 star rating

3 star rating

2 star rating

1 star rating
Krystine R.
5 star rating
In Love
Review by Krystine R. on 22 Nov 2019
Love the Midi Committee!! The drawer is adorable and perfect for storing all your DE skincare or whatever you chose to stash in there. This is a great set if you want to try out the best of DE before you commit to the full size products. I honestly love every single product in this set! All of them work wonders on my skin!!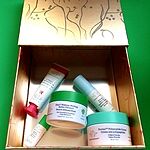 Meredith J.
5 star rating
Great gift
Review by Meredith J. on 28 Oct 2019
This gift set is the best. The products included work wonders on my skin and the drawer with the mirror on the front and the inside is the cutest. Huge bonus this would make a wonderful present for anyone!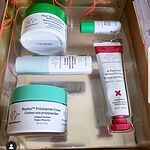 OctoberQueen27
Review by Suzette D. on 17 Oct 2019
Love this midi kit for traveling! I have all I need in a small compartment. The hydrating serum just melts into your skin. The moisturizing cream left my skin feeling supple and also melted into my skin. Perfect base for my foundation.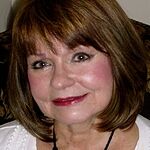 Midi Committee
Review by Sara H. on 5 Dec 2019
It wasn't worth the money the samples are smaller then I thought. You can get the same products through other skincare lines for HALF the price and they are 'clean' brands as well. Just keepin it real, but if you have money to blow then go for it.
Great Kit
Review by Theresa S. on 4 Dec 2019
I love all drunk elephant products. Love the retinol, and the poly peptide cream is the best. I use the face wash in the mornings if iI am feeling dried out, leaves a nice moisturizing barrier while making my face squeaky clean!
This set made me switch
Review by Kristin S. on 3 Dec 2019
This set made me switch to all Drunk Elephant products!
Too Legit to Quit!
Review by Anna G. on 27 Nov 2019
I was attracted to the mission statement, and for over a month now i've been in a committed relationship with Drunk Elephant! I too tried just about everything out there with no results for my sensitive, dry skin. These products are the real deal and I haven't had any breakouts or reactions from anything that i've used so far. Really terrific skin care line!
Love it!
Review by Shaniah T. on 26 Nov 2019
The makeup melting butter is literally magic and I will without a doubt be purchasing it again.
I started with the minis
Review by Katy C. on 24 Nov 2019
I started with the minis to see if I would like this product! I love it. My skin feels so clean.
Love It
Review by William L. on 19 Nov 2019
Very Pleased