Filter Reviews
Breakouts
Wrinkles
Pores
Reaction
Results
Fragrance
Irritation
Cream
Skin
Oil
Size
Drop
...
Residue
Hydration
Face
Treatment
Improvement
Ingredients
Quality
Line
Texture
Feels
Looks
Difference
Breakouts
Wrinkles
Pores
...
Reaction
Results
Fragrance
5 star rating

4 star rating

3 star rating

2 star rating

1 star rating
Elizabeth B.
5 star rating
Absolutely the best
Review by Elizabeth B. on 14 Nov 2019
I love this oil! I thought it might make my face look greasy but nope . It actually made it look and feel
Smoother and help to minimize those fine lines . My skin is constantly getting compliments . Just a little dab is all it takes. I love it. One bottle lasted me almost 7 months . I used nightly & I'd the weather is dry I use alright after I shower ting I've it time to do its job . My skin looks amazing. My daughter & I (57 years old ) both use drunk elephant .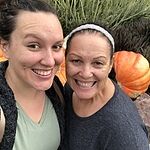 Love it!
Review by Vanessa A. on 22 Jan 2020
My skin isn't dry at all but not left looking greasy.
Dreamy!!!
Review by Stefani C. on 21 Jan 2020
Dreamy!!!
A must have for every skin care routine!
Review by Sally S. on 6 Jan 2020
No matter your skin time, no matter your skin concerns...this is a NEED. Moisturizing, soothing and overall perfect. I use it in its own or in a drunk elephant cocktail. It's wonderful.
Love it!
Review by Erika r. on 5 Jan 2020
Recommended for your moisture needs!
LOVE IT!
Review by Emily P. on 4 Jan 2020
I love using it at night to moisturize my face and then use the peptide cream in the morning. Great combo! I have oily skin but my skin craves it. Can't ever go back!
Great products
Review by Nina M. on 4 Jan 2020
I purchased those for my daughter and she loves them.
They came beautifully packed and very quick.
Great product!
Review by Laura S. on 4 Jan 2020
I decided to purchase the Virgin marula facial oil after trying a sample of it with another DE order. It adds a beautiful glow to my skin without feeling heavy. It can take a while to fully absorb into my skin, but I only notice it if I touch my face after applying. Just two or three drops go a long way!
Love
Review by Regina N. on 3 Jan 2020
Love the marina oil it's lightweight and doesn't give me bumps.
Jennifer R.
5 star rating
Can't live without this
Review by Jennifer R. on 2 Jan 2020
The best oil, $$$ but worth it! You can't go wrong here.