Filter Reviews
Ingredients
Face
Effects
Issues
Improvement
Acne
Looks
Break
Pores
Wrinkles
Breakouts
Scars
...
Irritation
Smell
Color
Shipping
Pimples
Complexion
Impact
Reaction
Results
Skin
Texture
Blemishes
Ingredients
Face
Effects
...
5 star rating

4 star rating

3 star rating

2 star rating

1 star rating
Love it!
Review by Abegail I. on 17 Feb 2020
First of all,I would like to give 5 stars for the customer service,not only they answer right away but they address the problem right away...(the concern is not about drunk elephant but the courier)
Any ways ,a lot of good reviews I have read from the users of drunk elephant though I am hesitant about the tingling I still go ahead and bought one..
First night I used it, there was no tingling or any facial discomfort,it's just like a sticky feel at the initial application..
I waited for 20minutes then washed it and followed it with the murula oil..my skin feels so smooth and soft...
After few weeks of using every week
I noticed my pores shrunk,no milia,
Just smooth!!!i think I will visit my facial clinic less! I love this product...I will keep on using it..🥰😍did I say I love drunk elephant💝😂the best!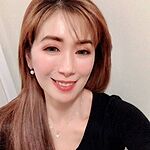 The BEST OTC facial available!!!
Review by Natalie T. on 31 Dec 2019
I care about my skin and have tried many products. Babyfacial is the real deal! AMAZING!!!! I use it every Saturday morning. People are shocked when I tell them how old I am (53yrs old). I use all of the Drunk Elephant products. Babyfacial is one of my favs!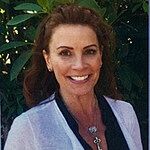 Before and after use past 3 months
Review by Natalie S. on 22 Dec 2019
My besties and I swear by this product. So grateful for it and its effectiveness. I have sensitive skin but this product is great!!!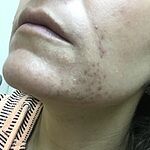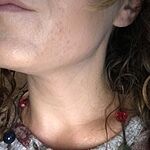 Out of this world!!
Review by Sophie D. on 14 Oct 2019
Wow, what can I say about T.L.C Sukari Babyfacial...Just an absolutely outstanding product that you have to try. This was one of the first DE products I got fixated on and fell in love with first. It has 25% AHA's and has been so good for my skin which back in March needed a boost and some resurfacing. I use it weekly and I found that my results really started to show from the 3rd or 4th use. I cleanse my face first, apply Babyfacial for 20 minutes and then rinse off and I usually follow it up with the Virgin Marula oil or a mix of Virgin Marula Oil/B-Hydra/Lala Retro. My skin has become immensely smooth, to the point where I can't stop touching it. It's also become virtually poreless, with barely any spots the last 7 months. Also it has gotten more even and clarified, with a more luminous glow! Love Babyfacial 🙏🙏💕💕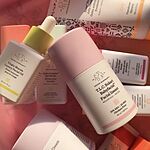 Rejuvenation!
Review by Jose F. on 27 Sep 2019
Drunk elephants Sukari Babyfacial is the real deal! Once applied, you'll feel it's tingling all natural pro quality formula as it gets rid of dead skin cells and reveals your radiant glow!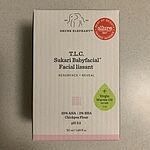 Want soft skin? Get Babyfacial!
Review by Sarah I. on 16 Jul 2019
My skin is definitely soft and smooth after using this product. I am 34 years old and love laying in the sun so fine lines have recently greeted my face. I use babyfacial 1x week alongside daily Framboos and Protini so it is hard to say which product is doing the heavy lifting on fine lines and skin texture but my Drunk Elephant regimen has definitely improved my skin overall. Breakouts have nearly diminished altogether (4 months nearly blemish free after years of patchy small pimples) with texture and radiance noticeably better!

Oh and I eased into all D.E. products as they recommend - starting Framboos first a few days a week working up to daily use. Babyfacial tingles but I did not experience burning like others mention.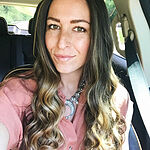 INLOVE
Review by Delsy R. on 13 Jul 2018
I can't even describe how I feel about this facial, I'm totally inlove, my skin has never felt and looked so good, I wish I can use it every day tho but I just bought the Tlc framboos and I'm so excited to try it.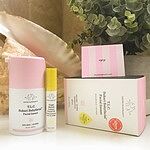 The hype is real
Review by Casey B. on 20 Jun 2018
This facial is amazing! I have more sensitive skin, so I use it once a week only and it took me a couple of weeks to work up to leaving it on for 20 minutes. However, I never experienced any irritation and it leaves my skin super soft and is helping to fade some scarring I have on my face. I could take or leave the marula oil, but the facial is amazing.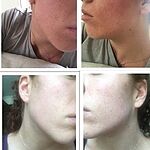 HOLY GRAIL! MUST HAVE!!
Review by Kelc W. on 19 Jun 2018
I cannot hype this product enough! It is an absolute must have. Since my teenage years, I've struggled with hormonal acne. As I've become an adult the acne has subsided but it has left my face with scars, texture, pigmentation and evidence of its previous existence. It wasn't until I switched over to Drunk Elephant that I have become confident in showing my bare face. Babyfacial has helped transform my skin into soft, glowing beautiful skin. My confidence has sky rocketed and all my skin flaws are becoming a thing of the past. I cannot get enough of this!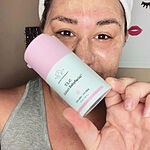 My one true love
Review by Mary G. on 4 May 2018
A 20 minute wait and some tingles are a small price to pay for the most glamorous glow this world has seen. It has taken me so long to write a review on this pink beauty because.. what can I even say. This complex cocktail of ingredients includes (drumroll) glycolic, tartaric, lactic, citric AND salicylic acids which seriously resurface my skin and diminish the silly little bumps and breakouts on my skin's surface. It also contains some amazing antioxidants like apple and matcha to calm and smooth any irritation. In case you're not already hooked, chickpea flour brightens the skin and pumpkin ferment brings the enzymes to the party! This is such a reliable and consistent product in my skincare routine and I owe Drunk Elephant BIG time for this one!