Filter Reviews
Weight
Breakouts
Results
Finish
Smell
Oil
Ingredients
Line
Skin
Weather
Face
Use
...
Feels
Texture
Jar
Stays
Looks
Packaging
Formula
Drop
Hydration
Consistency
Container
Work
Weight
Breakouts
Results
...
5 star rating

4 star rating

3 star rating

2 star rating

1 star rating
Magic ✨
Review by Natalie E. on 26 Nov 2019
I have been using DE LaLa for over a year now and my skin has improved so much! I always make sure to have one on hand in case I run out. I use it twice a day with the day and night serums.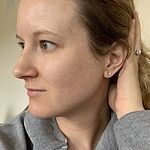 Margaret R.
5 star rating
Awesome Upgrade!
Review by Margaret R. on 26 Nov 2019
I am so pleased that you added ceramics to this soothing moisturizer. I always liked to before but could not justify my continual use without the addition of the "bioactive" ceramides. I now use almost solely DE products. I stopped using the competitor's ceramides moisturizer. I hope to say more on future Instagram posts about this cream.

Just 2 minor caveats. The cream is not quite as soothing as before, and I can't figure out how to break into an empty jar! Again, minor issues.

Thanks for the ceramides!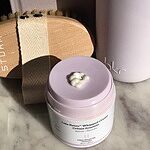 Staple Moisturizer
Review by Erica n. on 5 Nov 2019
In the past I've used popular store brands on my skin which were OK, never great. One day I happened to be in Sephora and was turned on to the Drunk Elephant product line by someone working there. First I bought the kit to see if it meshed with my skin, next thing I know I bought the full size of the Lala Retro cream. Without going into the packaging (which is super practical and clean), the cream has been really effective for my dry, sensitive skin without breaking it out. I've been doing a combo of using it with the Virgin Marula oil both day and night and even tossing in some of the Retinol cream. No flakes, no breakouts, love it!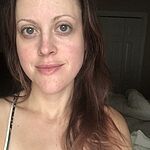 Christie K.
5 star rating
The best Moisturizer ever!!!
Review by Christie K. on 5 Nov 2019
I'm Loving LaLa Retro Whipped Moisturizer, the texture is a thick, rich and creamy consistency that leaves your skin feeling amazing! It has smoothing affect to the skin that hydrates deeply within the skin! .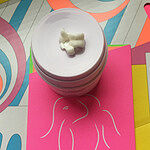 LaLaLaLaLaLaLa!
Review by Shelly C. on 20 Sep 2019
I feel like singing Lala about Lala!! I did not think I would like this cream, because I do not have very dry skin, but I am absolutely Lala over Lala! It is so soft, so smooth, and it moisturizes my skin and soothes it without feeling heavy at all! I use it on my skin every single night, no matter what else I use, and it feels so soothing. I have very sensitive skin, and it doesn't burn at all. It's my favorite moisturizer!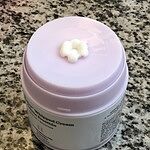 Lalabutbetter
Review by Aja A. on 19 Aug 2019
Love the consistency of this moisturizer. Its a tad bit thicker than protini but absolutely moisturizing!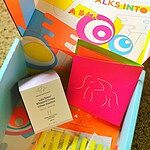 Thedelanoys
5 star rating
Just as amazing as the original LaLa but better!
Review by Thedelanoys on 13 Aug 2019
This new upgraded LaLa was a game changer! Leaves the skin super moisturized/soft and touchable! I can't stop wanting to touch my face — it's so soft and hydrated! 😍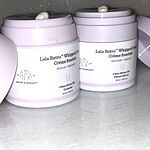 My absolute favorite
Review by Destany H. on 6 Dec 2019
My skin is so soft and moisturized and glowy since I've started using this moisturizer! I just purchased my second jar and I'll definitely continue to purchase!
Love Lala! My skin is
Review by Gina S. on 2 Dec 2019
Love Lala! My skin is soft and no longer dry.
Devanand h.
4 star rating
Works for guys as well.
Review by Devanand h. on 2 Dec 2019
Since I started my nighty routine of using Retin-A gel, I was in need of a facial moisturizer that was in the "Goldilocks Zone" - not too greasy, not too oily, not sticky, not tacky, but certainly moisturizing. I believe and will make claim that I have found that "Goldilocks" facial moisturizer for my face - it's called the Lala Retro Whipped Face Cream.

I STRONGLY believe it's one of the BEST face cream out there. I use it every night after applying my Retin-A gel (using after 30-45mins.) and sometimes even use it during cold dry winter days. It REALLY does what it says. Another interesting point I missed is, it does NOT sting nor burn my eyes like many other facial lotions/creams in the market. Another plus for me.

However, I probably will not be using it during the summer months as it may be bit too heavy for those hot humid months. It WOULD BE GREAT if there was a male version of this cream - more towards a lotion/gel like for guys with beard/stubble.