Filter Reviews
Residue
Weight
Ingredients
Perfumes
Skin
Smell
Container
Difference
Texture
Fragrance
Consistency
Moisturizer
...
Bottle
Absorbs
Packaging
Use
Feels
Layer
Lotion
Level
Cream
Elephant
Residue
Weight
Ingredients
...
5 star rating

4 star rating

3 star rating

2 star rating

1 star rating
Kimberly B.
5 star rating
Your sensitive skin will thank you!
Review by Kimberly B. on 28 Jul 2020
This purchase was actually for my teen daughter, who is quite picky I might add, she's so in love with Drunk Elephant's Sili Body Lotion that I actually already have bought her 2nd bottle! She has very sensitive skin & can't use too many products bc of it, she hasn't had any adverse reactions to Sili Lotion & in fact she said that it actually has helped to clear up some stubborn razor burn she was suffering from- As long as DE continues to make Sili Lotion, I'll continue to buy it!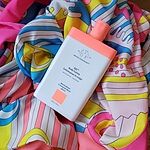 Love it
Review by Kaitlyn S. on 27 Jul 2020
I usually hate lotion but this goes on so nice and doesn't leave me greasy after!
So so
Review by Casey G. on 23 Jul 2020
Thought it would have a creamier consistency. A little oily for my liking but I'm still using it because it does leave my skin moisturized just wish the application was different
This is Great body lotion
Review by Leara W. on 20 Jul 2020
LOVE THIS!
Average
Review by Leigh S. on 15 Jul 2020
This is a nice, absorbent moisturizer, and for those who hate perfumes, it would be a good choice. But I can get body lotion for less that works as well.
Silky and creamy
Review by Julie M. on 10 Jul 2020
Love this stuff! Moisturizing!
I feel like I could buy the same for less.
Review by Mallory R. on 10 Jul 2020
No major complaints other than price since there was no noticeable difference between this and a cheaper drug store lotion. I do think a thicker formula would make it feel nicer.
Amazing
Review by Brooke C. on 4 Jul 2020
Love this product! Soaks into my skin immediately, doesn't create a oily layer like other lotions
Kristina G.
5 star rating
love it ♡
Review by Kristina G. on 2 Jul 2020
Absolutely amazing, very creamy, leaves my skin silky. Definitely recommend this to all.
😒🙄😦🥺💔
Review by Sandra T. on 1 Jul 2020
For $20.00?! The plastic container its in should be huge with a pump! I would rather have a great product with dull packaging, than this fancy box, paper, and card it came with. The product still left my skin dry. Its not sticky or greasy which is what I hate especially in the summer. But no, I would not recommend it for the money and the amount you get. VERY disappointing! 😫It has great reviews which is what got my attention, but if your looking for a mediocre product with a small product and smaller amount then this is for you. 😒 Btw I live in Colorado, so we have weather that changes all the time.