Filter Reviews
Results
Oil
Skin
Case
Size
Quality
Looks
Line
Feels
Packaging
Box
Combo
...
Bottle
Value
Cream
Serum
Kit
Kits
Elephant
De Products
Tlc
Transformed
Shelf
5 star rating

4 star rating

3 star rating

2 star rating

1 star rating
Drunk with love for this!
Review by Feather B. on 21 Oct 2019
Drunk Elephant saved my skin. After discovering C-Firm day serum, I have been trying all the other items. I LOVE this night serum, and the package is beyond adorable. Looks fantastic on my counter, and keeps everything ready for me at nighttime. Make the 'smoothie' with the Framboos and a little Maryland oil, B-Hydra or Proteini, and wake up to skin that glows. I've completely stopped using foundation, with a little D-Bronzi mixed into my smoothie for color, I'm ready to go for the day. At 55, people regularly take me for 10-15 years younger. This is my go to skin regimen.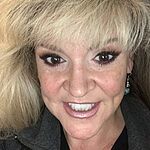 Perfect match
Review by Sandy K. on 21 Oct 2019
I've been using DE for 14 months and my skin is perfect ever since my teenager.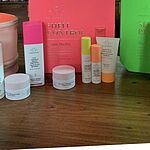 Vest night serum!
Review by Izumi L. on 19 Nov 2019
Love it!
I couldn't get a special 15%off welcome offer....
Never sent to my email inbox.
Amazing!
Review by Kate S. on 18 Nov 2019
Can't stop. Won't stop. Love these products soooooo much! Thank you DE!
Happy happy
Review by Keyla J. on 18 Nov 2019
I'm super happy with the results my skin is looking better every week and for the first time I feel comfortable enough to go out without wearing foundation
Great value!
Review by Kaitlyn Y. on 18 Nov 2019
Great value!
Kind of bummed
Review by Tara L. on 18 Nov 2019
While these products did wonders to make my skin soft and glowy, they didn't nothing to unclog and minimize my pores like I was expecting (particularly in regards to the TLC night serum). I also experienced more breakouts in the 3 weeks I've been using it which is annoying. This kit was a splurge for me so I'm a little sad that the results don't measure up to the price point.
Tara, thank you for your feedback! Please email
info@drunkelephant.com
for us to take a look at your routine. We'd love to help!
Amazing
Review by Lilian T. on 14 Nov 2019
After using it for 15 days my skin feels smoother and with a natural glow.
I recommend this kit.
Great value
Review by Hilary G. on 13 Nov 2019
Such a great value & way to try a bunch of products all at once. The packaging is just darling and the adorable case it comes in is perfect. 💖
Love Drunk Elephant
Review by Kara G. on 12 Nov 2019
Great products!!