Filter Reviews
Wrinkles
Breakouts
Pores
Sample
Irritation
Skin
Fragrance
Line
Hydration
Feels
Residue
Treatment
...
Glow
Looks
Quality
Help
Size
Ingredients
Face
Reaction
Improvement
Texture
Packaging
Difference
Wrinkles
Breakouts
Pores
...
5 star rating

4 star rating

3 star rating

2 star rating

1 star rating
Elizabeth B.
5 star rating
Absolutely the best
Review by Elizabeth B. on 14 Nov 2019
I love this oil! I thought it might make my face look greasy but nope . It actually made it look and feel
Smoother and help to minimize those fine lines . My skin is constantly getting compliments . Just a little dab is all it takes. I love it. One bottle lasted me almost 7 months . I used nightly & I'd the weather is dry I use alright after I shower ting I've it time to do its job . My skin looks amazing. My daughter & I (57 years old ) both use drunk elephant .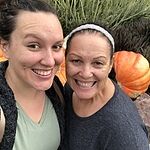 Love DE for life!
Review by Chloe W. on 28 Mar 2020
Acne has been in my life since my preteen years. I have been to dermatologist for my face, chest, and back and for years I have felt less confident about my skin. DE Fam, thank you for helping gain my confidence back with your top of the line products. Also, thank you for Social Sunday's.
Magic
Review by Star S. on 27 Mar 2020
This, coupled with Beste no 9, has almost completely cleared up my horrid case of rocacea-my skin is no longer inflamed. Great stuff!
Can only say my skin
Review by Ava T. on 26 Mar 2020
Can only say my skin truly glows
Minimal moisturization. Not much of
Review by Karissa M. on 26 Mar 2020
Minimal moisturization. Not much of a difference.
**Review-60300d6b01be1d7939c4c34504ad8c022066c681** Wednesday 09:37 pm
==========Write below this line to comment in private==========
==========Write below this line to comment in public===========
Thank you for your feedback! We'd love to take a look at your routine to offer some tips. Please email
info@drunkelephant.com
.
Hands down - favorite product!
Review by Rita A. on 24 Mar 2020
Ladiesssss, I can't say enough about this product. It is my favorite! The oil is super rich, but not heavy or greasy. I have a long list of chemical allergies, as a result my skin is super sensitive. A few drops helps tremendously with flare ups and keeps my skin hydrated year round. I have even been known to keep a mini skinny bottle in my bag to use in place of chap stick.
Love
Review by Denise S. on 24 Mar 2020
Another incredible product. Your skin will glow and feel beautiful!
The product is good
Review by Claire C. on 24 Mar 2020
The product is good
Jennifer L.
5 star rating
Love it
Review by Jennifer L. on 18 Mar 2020
Love it
Great hydration
Review by Janet A. on 16 Mar 2020
Gentle yet great hydration for all seasons.