Filter Reviews
Acne
Breakouts
Eyes
Difference
Fragrance
Skin
Smell
Sample
Results
Texture
Face
Try
...
Size
Amount
Balance
Mascara
Packaging
Formula
Bottle
Issues
Feels
Removes
Tube
Work
Difference
Fragrance
Skin
5 star rating

4 star rating

3 star rating

2 star rating

1 star rating
Trial size teaser and fell in love
Review by Tamera B. on 27 Dec 2019
My first encounter with the jelly cleanser was when I got some as a birthday gift from Sephora. I'm 54 and my daughter is 20. I feel in love. When she left for college she had to have a tube. Funny we both gave each other on for Christmas. ❤️ It!!
Takes off my makeup great and leaves my skin smooth and clean!
Now I purchase it through your website.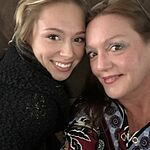 Love Beste!
Review by Sophie D. on 22 Jul 2019
This was a repurchase - will forever be buying Beste. It's my main cleanser but I also love using it in alternation with Slaai, Juju and Pekee. It's so gentle and leaves my face so super soft and clean and prepped for my DE routine. I usually add a quarter-sized amount to the palm of my hand, and add some water to create a lather. And then I usually apply a bit more water in increments bc I love lathering it up. And I massage it into my skin for about a minute before rinsing. Beautiful cleanser, and an absolute staple! It never breaks me out and helps keeps my skin's acid mantle healthy. Beste was also my first ever DE purchase.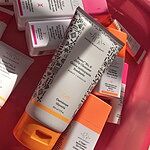 The price is right
Review by Tiffany S. on 1 Jul 2019
I know I know it's $32 but think about it this way cut it in half it's $16 cut that in half it's $8 and that in half that's 1/8 of the bottle for $4 that means you'll have a quality material usage per every oz packagings cute and it works.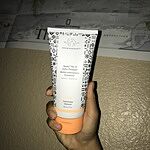 Love this product . It
Review by Janie P. on 19 Feb 2020
Love this product . It cleanses my face,make up comes of easily. Love the way it suds up on the face like soap, but doesn't have harsh chemicals in it. I never us soap on my face. This is a great cleanser.
Great cleanser, mild, not for acne tho
Review by Reece M. on 17 Feb 2020
This is an awesome cleanser but if you have any acne - I'm 16 and my mom got this for me after full round of acutane. So I have really clear skin with occasional pimple here / there. I find I still need a "treatment" product because the cleanser is so mild. So yeah, 5 stars, but would love to see you guys come up with a similar product that also acts as a "light acne fighter."
Great Purchase
Review by Michael E. on 12 Feb 2020
My Wife Absolutely Loves This Stuff!! ❤️
Kimberly D.
5 star rating
Obsessed with this cleanser. I'm
Review by Kimberly D. on 11 Feb 2020
Obsessed with this cleanser. I'm so happy to have found it. It's super gentle in my sensitive skin and doesn't leave it feeling dry and right.
Amazing
Review by Cindy K. on 11 Feb 2020
My face feels so much different! Received this as a birthday gift from Sephora and I'm hooked. Had to buy this bottle. Tried going back to my old cleanser and I noticed a huge difference being without my Ellie!!! Love the proteinie cream too.
jelly cleasner is the BOMB
Review by Amy P. on 11 Feb 2020
Love this cleanser - everything about it, the texture, smell and the way it makes your skin feel.
Gentle
Review by Hannah W. on 10 Feb 2020
I have sensitive skin and this cleanser is perfect for everyday use.