Filter Reviews
Irritation
Complexion
Pores
Issues
Ingredients
Results
Skin
Line
Spots
Improvement
Face
Moisturizer
...
Texture
Looks
Feels
Difference
Amount
Alternative
Cream
Work
Change
Price
Use
Elephant
Irritation
Complexion
Pores
...
Issues
Ingredients
Results
5 star rating

4 star rating

3 star rating

2 star rating

1 star rating
Patricia H.
5 star rating
I love the products
Review by Patricia H. on 8 Oct 2019
I am 65 years old. I believe in their products
Passionate for A-Passioni!!
Review by Shelly C. on 20 Aug 2019
I am a recent Drunk Elephant convert. I've only been using it for about 4 weeks or so, and I have since thrown out or given away every other skin-care item I own, and use exclusively Drunk Elephant now! I LOVE A-Passioni! It is gentle enough to my sensitive skin, but I see real results in just a few weeks!!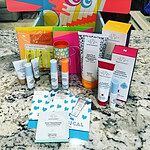 I've been using this product
Review by Lillian N. on 4 Nov 2019
I've been using this product for about a year, it has really helped to even out the texture of my skin
this product makes my face
Review by Joyce L. on 4 Nov 2019
this product makes my face breakout
Thank you for your review Joyce! We'd love to take a look at your routine. Please email
info@drunkelephant.com
for some tips!
Passionate about A-Passioni
Review by Mary N. on 31 Oct 2019
Drunken Elephant A-Passioni Retinol cream is a powerful retinol product that helped smooth and even my skin surface! Love it!
LOVE
Review by Megan E. on 31 Oct 2019
LOVE
Adding Retinol to my regiment
Review by Denise L. on 28 Oct 2019
Adding Retinol to my regiment has been amazing! I love ALL my Drunk Elephant Products!
30 life crisis.
Review by Edith M. on 28 Oct 2019
I initially tried the A-Passioni as a sample before biting the bullet. My skin has changed drastically from my 20's to now being 30 (adult acne is the WORST) it's a battle finding products that are better suited for my skin. This has done wonders for me. It fits perfectly into my skincare regime, it took about 2/3 weeks for me to notice any significant change and i will say to use in moderation as directions show and top with a moisturizer to avoid any drying.
Wow
Review by Carol s. on 28 Oct 2019
I tried this with the B-Hydra and the Protini. I see an amazing difference in my complexion. My skin is brighter, and pores look smaller, and I can go without foundation. I was excited because I had tried, the brand--you know, the one all your friends are trying to sell you from home, but it left my skin too oily, so I wouldn't use it regularly. This does not leave my skin oily, so I use it everyday, and I can really see the difference!
Jennifer M.
1 star rating
Horrible
Review by Jennifer M. on 28 Oct 2019
This burned my place completely I had to call and get a refund
Thank you for your review Jennifer! We are so sorry you experienced this. However, we are happy we were able to find a resolution for you!