Filter Reviews
Skin
Texture
Results
Pump
Face
Hydration
Looks
Moisturizer
Feels
Mask
Use
Addition
...
Cream
Balm
Elephant
Winter
Baby
De Products
5 star rating

4 star rating

3 star rating

2 star rating

1 star rating
SUPER Hydrating 💧 💧
Review by Mary W. on 6 Feb 2020
I am dropping the F-Balm for this Drunk Elephant product! I mix
F-Balm + Marula Oil and my skin feels so hydrated in the morning😊
Obsessed!!!
Review by Anna K. on 31 Jan 2020
I must have F-Balm!!! My skin looks so perfect next day!!! I love it!!!❤️🐘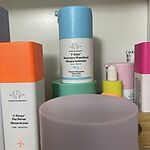 Margaret R.
5 star rating
Most Hydrating Drunkelephant Moisturizer To Date!
Review by Margaret R. on 31 Jan 2020
The title says it. F-Balm is extremely hydrating and since I need hydration more than oils/fats, this is my new favorite moisturizer! It's billed as a mask to be used after exfoliation with T.L.C.Serum or Babyfacial but I use it every night. Because of the FIVE ceramides and Niacinamide in the formula, I consider this mask to be my barrier repair cream. It may take the place of a competitors Niacinamine brightening mask that I use for barrier repair. I use 2-4 pumps of F-Balm nightly regardless of wether I have exfoliated or not. It's great to use after C-Firma to calm and rehydrate the skin. I'm very pleased that Drunkelephant has added squalene to the formula. I always ad extra squalene and lanolin on top of my Drunkelephant products because I need the extra occlusion.

Suggestion for the next big new DE product: A Marula/Squalane oil mix to be used as an occlusive layer over the other products. Maybe add some lanolin, ceramides, phospholipids, cholesterol. Just make sure its supper occlusive though because that's what dehydrated skin needs after applying hydrating products. :)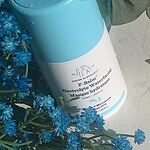 Truly the "Balm"
Review by Shelly C. on 30 Jan 2020
When I first got the F-Balm, I thought it felt kind of thin, like Protini, but when I did my usual routine and then layered F-Balm over it at the end, I was glad it was not a thick layer. I woke up with visibly moist skin instead of the parched winter tightness I'm used to! I now use it after every BabyFacial and a couple of times a week as an extra plumping mask overnight!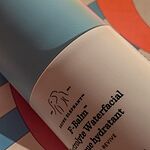 Obsessed.
Review by Cindy B. on 27 Jan 2020
It doesn't get any better then this texture. I use it at night with 4 pumps for a mask or 2 pumps during the day at the end of my routine. Love it.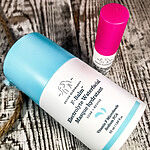 Solid performer
Review by Jay K. on 24 Jan 2020
I personally need a little marula on top of the 5 pumps. Definitely go with the recommendation of 5 pumps for the best results!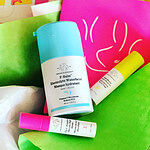 Just what the winter ordered
Review by Allison S. on 23 Jan 2020
This new product is what my face needed for this dry New Orleans colder air ! It is fabulous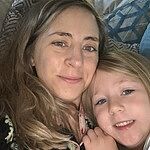 Fbalm
Review by Robin Y. on 12 Feb 2020
It wasn't as hydrating as other oils and serums in your line up.
Thanks so much for your feedback! One important point is that F-Balm is not a moisturizer and it doesn't replace your normal moisturizer. F-Balm, as an overnight mask, is designed to work alongside your existing routine, boosting levels of moisturizer and hydration, but if there isn't a moisturizer present, there is nothing to boost. Hope this helps!
Hydrating but not for acne-prone skin
Review by Dan R. on 11 Feb 2020
This feels great going on -- you'll really feel like you're pampering yourself. I have dry skin, so I wanted to try this out, but it ended up clogging my pores and making me break out. Seems like a quality product, but not for me.
Not a single drunk elephant
Review by Allison K. on 10 Feb 2020
Not a single drunk elephant product has disappointed me. I love using the F balm as an overnight mask on days my skin feels especially dry. Couldn't be happier!