Filter Reviews
Acne
Breakouts
Wrinkles
Reaction
Pores
Quality
Texture
Pump
Glow
Skin
Weight
Line
...
Jar
Face
Improvement
Finish
Looks
Light
Bottle
Change
Size
Balance
Packaging
Difference
Acne
Breakouts
Wrinkles
...
5 star rating

4 star rating

3 star rating

2 star rating

1 star rating
Layla Retro
Review by Angela R. on 26 Feb 2020
Love your product! Packaging is deceptive. Cannot see how much is left & design is all about how you want to market. Lots of waste in product design. Your product is good. Keep it simple 😊 For whatever that's worth.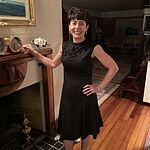 I'm convinced Lala Retro Whipped
Review by Lizz M. on 11 Feb 2020
I'm convinced Lala Retro Whipped Cream is made from what actually dreams are made of it because it has been a dream come true on my skin. There's no turning back for me. I've completely switched over to an all Drunk Elephant daily skin routine and I'm never turning back! Xo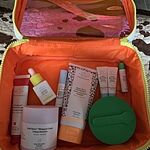 Love this Whipped Cream Moisturizer!
Review by Miranda M. on 14 Jan 2020
I have extremely dry skin and I live in West Michigan so the winters here can be brutal on my skin. This Retro Whipped is the perfect match. It's nice and thick without being greasy. It goes on nicely, soothes and refreshes my dry skin. I also have Celiac disease and have had a very hard time finding skincare that is truly Gluten free until Drunk Elephant came along. You wouldn't expect gluten to be in skincare and makeup but it definitely is! I was using Clinique skincare products and makeup for about 6 months and my skin was a WRECK. My eyes were burning every time I used the mascara so I finally looked up the ingredients and found that it has wheat protein in it. I then looked up the other makeup, face lotions and serums I was using from them and found that they all had gluten of some type in it! No wonder my skin was a wreck, I had been putting gluten on it for months. I continued my search for skincare and was shocked to find that so many skincare products were full of gluten, I didn't know what to do. I went to Sephora and told the ladies my skin issues and that's when they showed me Drunk Elephant. I bought a trial kit to start and now I'm hooked. Its pure, natural and good for my skin.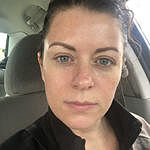 In Love with Lala
Review by Sybil W. on 5 Jan 2020
I love this moisturizer, I have dry skin and Lala gives my skin the hydration it needs. My skin is brighter and supple after use. I have been using Lala Retro for about 2 years. When Drunkelephant added ceramides to the formula I was nervous it would not work for me. I am pleased to say the new Lala works well. I am impressed, I didn't think the product could get better but it did 💕.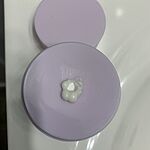 Lala Retro Whipped Cream
Review by Terri A. on 26 Dec 2019
I have been using Lala Retro Whipped Cream for about two years now and my skin is hydrated and feels smooth.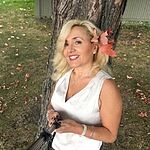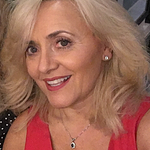 You make me wanna LaLa
Review by Melissa S. on 24 Dec 2019
I'm beyond Drunk in Love with everything from spf to cleanser... but this LaLa Retro is a Game Changer!
Magic ✨
Review by Natalie E. on 26 Nov 2019
I have been using DE LaLa for over a year now and my skin has improved so much! I always make sure to have one on hand in case I run out. I use it twice a day with the day and night serums.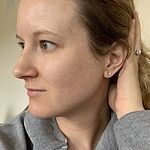 Margaret R.
5 star rating
Awesome Upgrade!
Review by Margaret R. on 26 Nov 2019
I am so pleased that you added ceramics to this soothing moisturizer. I always liked to before but could not justify my continual use without the addition of the "bioactive" ceramides. I now use almost solely DE products. I stopped using the competitor's ceramides moisturizer. I hope to say more on future Instagram posts about this cream.

Just 2 minor caveats. The cream is not quite as soothing as before, and I can't figure out how to break into an empty jar! Again, minor issues.

Thanks for the ceramides!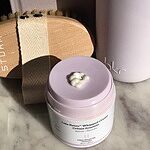 Staple Moisturizer
Review by Erica n. on 5 Nov 2019
In the past I've used popular store brands on my skin which were OK, never great. One day I happened to be in Sephora and was turned on to the Drunk Elephant product line by someone working there. First I bought the kit to see if it meshed with my skin, next thing I know I bought the full size of the Lala Retro cream. Without going into the packaging (which is super practical and clean), the cream has been really effective for my dry, sensitive skin without breaking it out. I've been doing a combo of using it with the Virgin Marula oil both day and night and even tossing in some of the Retinol cream. No flakes, no breakouts, love it!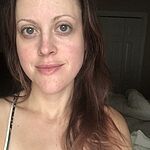 Christie K.
5 star rating
The best Moisturizer ever!!!
Review by Christie K. on 5 Nov 2019
I'm Loving LaLa Retro Whipped Moisturizer, the texture is a thick, rich and creamy consistency that leaves your skin feeling amazing! It has smoothing affect to the skin that hydrates deeply within the skin! .