Filter Reviews
Results
Improvement
Oil
Price
Skin
Size
Feels
Difference
Customer Service
Looks
Packaging
Line
...
Gift
Quality
Box
Collection
Value
Bottle
Case
Combo
Cream
Kit
Kits
Serum
Results
Improvement
Oil
...
5 star rating

4 star rating

3 star rating

2 star rating

1 star rating
Will buy again again and oh yea again
Review by Annie M. on 22 Nov 2019
I'm 49 years old, tested so many products expensive, cheap you name it, but never have one done as promised!!!! This one has. Thank you Drunken Elephant 🐘 A fan for life!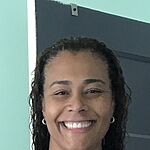 Drunk with love for this!
Review by Feather B. on 21 Oct 2019
Drunk Elephant saved my skin. After discovering C-Firm day serum, I have been trying all the other items. I LOVE this night serum, and the package is beyond adorable. Looks fantastic on my counter, and keeps everything ready for me at nighttime. Make the 'smoothie' with the Framboos and a little Maryland oil, B-Hydra or Proteini, and wake up to skin that glows. I've completely stopped using foundation, with a little D-Bronzi mixed into my smoothie for color, I'm ready to go for the day. At 55, people regularly take me for 10-15 years younger. This is my go to skin regimen.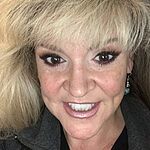 Perfect match
Review by Sandy K. on 21 Oct 2019
I've been using DE for 14 months and my skin is perfect ever since my teenager.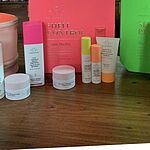 Great Product
Review by Elke W. on 6 Dec 2019
5 Stars for the Product
5 Stars for Customer Care
2 Stars for Packaging
Packaging is beautiful to look at but not easy to unwrap. Luckily I ordered the Shelf-Control for myself and not as a gift. As you can see at the picture, the knob separated right away. I contacted customer service and they send a glue kid by mail.
I personally would prefer less fancy packaging (even the shipping box is colorful from the inside) to get the selling price a little bit down.
I love Drunk Elephant products!
Review by Anika A. on 5 Dec 2019
I love Drunk Elephant products! They have really improved my skin!
I love this product and
Review by Tania H. on 3 Dec 2019
I love this product and have officially switched to Drunk Elephant.
Shelf-Contol
Review by Kaitlyn L. on 2 Dec 2019
I'm glad that I was able to try a variety of things I probably wouldn't have tried otherwise. I love everything so far and will be purchasing the full-sized products once I run out.
Love the products!! Boxes are
Review by Laura P. on 2 Dec 2019
Love the products!! Boxes are very cute but wasteful. Would rather have less shipping packaging and more product
My favorite product out of the ones I ordered
Review by Alexa A. on 29 Nov 2019
DE came highly recommended by friends, so I decided to give a few products a shot. The Framboos is by far my favorite out of the lot. It is pricey, but it has made a huge difference in my skin. For a few extra $ you get a bunch of small versions of other products to try out, so definitely worth to go for the set!
I wanted to like this
Review by Lauren B. on 28 Nov 2019
I really wanted to like this but my skin had a lot of issues. I switched to mostly Drunk Elephant with this collection and another of their "shelf" collections. My skin started to get very irritated and red, then it was just too painful to use the products. I've stopped with everything and switched to another brand and my skin is slowly getting back to normal. This is my second time trying DE (the same thing happened last year). It's too bad because the box is so amazing and it's such a great deal if it works for you. I'm really sad :(
We appreciate your feedback, Lauren! This is certainly not a normal experience with these products, and we would love to try to help! Please be on the lookout for an email from our team so that we can assist!