Filter Reviews
Breakouts
Ingredients
Skin
Stays
Oil
Smell
Results
Line
Texture
Hydration
Consistency
Drop
...
Face
Packaging
Bottle
Moisturizer
Formula
Looks
Feels
Cream
Container
Work
Lotion
Pump
Breakouts
Ingredients
Skin
...
5 star rating

4 star rating

3 star rating

2 star rating

1 star rating
Staple Moisturizer
Review by Erica n. on 5 Nov 2019
In the past I've used popular store brands on my skin which were OK, never great. One day I happened to be in Sephora and was turned on to the Drunk Elephant product line by someone working there. First I bought the kit to see if it meshed with my skin, next thing I know I bought the full size of the Lala Retro cream. Without going into the packaging (which is super practical and clean), the cream has been really effective for my dry, sensitive skin without breaking it out. I've been doing a combo of using it with the Virgin Marula oil both day and night and even tossing in some of the Retinol cream. No flakes, no breakouts, love it!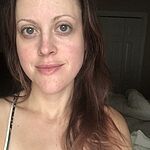 Christie K.
5 star rating
The best Moisturizer ever!!!
Review by Christie K. on 5 Nov 2019
I'm Loving LaLa Retro Whipped Moisturizer, the texture is a thick, rich and creamy consistency that leaves your skin feeling amazing! It has smoothing affect to the skin that hydrates deeply within the skin! .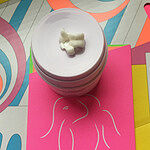 LaLaLaLaLaLaLa!
Review by Shelly C. on 20 Sep 2019
I feel like singing Lala about Lala!! I did not think I would like this cream, because I do not have very dry skin, but I am absolutely Lala over Lala! It is so soft, so smooth, and it moisturizes my skin and soothes it without feeling heavy at all! I use it on my skin every single night, no matter what else I use, and it feels so soothing. I have very sensitive skin, and it doesn't burn at all. It's my favorite moisturizer!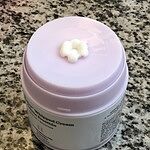 Lalabutbetter
Review by Aja A. on 19 Aug 2019
Love the consistency of this moisturizer. Its a tad bit thicker than protini but absolutely moisturizing!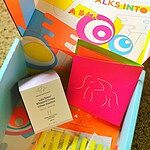 Just as amazing as the original LaLa but better!
Review by Vanessa D. on 13 Aug 2019
This new upgraded LaLa was a game changer! Leaves the skin super moisturized/soft and touchable! I can't stop wanting to touch my face — it's so soft and hydrated! 😍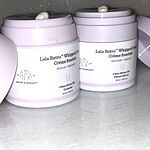 Perfect for winter dry skin
Review by Julie B. on 15 Nov 2019
I've been a fan of every product I've tried from D.E. This one is perfect for my combo oily skin in winter when it needs relief. It never feels heavy or greasy, and absorbs quickly.
My Favorite Moisturizer
Review by Karen K. on 13 Nov 2019
I have sensitive skin that breaks out easily. I also use acne products so my skin gets very dry. LaLa cream is a good thicker consistency so I feel moisturized and not greasy. It doesn't break me out or cause any irritation and I love that it really has no smell:). Perfect expect the cost is high
My go-to moisturizer
Review by Nora F. on 12 Nov 2019
My go-to moisturizer
Get this. Get the whole line
Review by Alyson K. on 11 Nov 2019
Just another raving review of this wonderful brand~ from the ethical standpoints and fragrance free ingredients to the look and feel of my skin tone/texture after two years of usage....I'm a devotee to drunk elephant. This moisturizer is one of few that really absorbs and quenches my skin, instead of sitting on top or wiping off. Can't recommend highly enough.
Great for sensitive skin
Review by Evits S. on 8 Nov 2019
I have very sensitive skin and most products make me break out. Lala retro hydrated my skin well and most importantly did not cause any reaction. Looking forward to trying other DrunkElephant products!