Filter Reviews
Breakouts
Ingredients
Wrinkles
Reaction
Pores
Residue
Results
Drop
Skin
Oil
Improvement
Serum
...
Hydration
Irritation
Face
Difference
Fragrance
Glow
Bottle
Line
Looks
Size
Texture
Moisturizer
Breakouts
Ingredients
Wrinkles
...
5 star rating

4 star rating

3 star rating

2 star rating

1 star rating
Elizabeth B.
5 star rating
Absolutely the best
Review by Elizabeth B. on 14 Nov 2019
I love this oil! I thought it might make my face look greasy but nope . It actually made it look and feel
Smoother and help to minimize those fine lines . My skin is constantly getting compliments . Just a little dab is all it takes. I love it. One bottle lasted me almost 7 months . I used nightly & I'd the weather is dry I use alright after I shower ting I've it time to do its job . My skin looks amazing. My daughter & I (57 years old ) both use drunk elephant .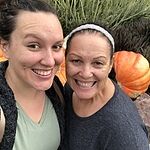 Colhoun, C.
5 star rating
I love every one of
Review by Colhoun, C. on 15 Nov 2019
I love every one of their products I've tried. Yet to try the retinol and hylauronic but those are next.
I love this face oil.
Review by Alexis V. on 8 Nov 2019
I love this face oil. It moisturizes my skin without leaving it greasy.
Santania L.
5 star rating
Great product
Review by Santania L. on 7 Nov 2019
Great product
Love it ! My skin
Review by Tandi H. on 6 Nov 2019
Love it ! My skin feels amazing
Jennitta J.
5 star rating
Magical potion to my Very Dry Skin
Review by Jennitta J. on 6 Nov 2019
Excellent product can be used by itself, or combined with an other product from drunk elephant and you will be shocked how your skin starts to transform to its true self, the one it is meant to be before we damaged it. I am amazed how you can see real changes from it very first use. Works wonders on acne very dry skin like mine. I have Been using it for over 6month and can't brag enough about this product and the amazingness it has brought to my skin. Thank you
The Best!
Review by Shawn A. on 4 Nov 2019
I have been wanting to try face oils for a long time. When I first did, with another brand, I immediately broke out. But this oil is different! It is improving the texture of my skin and I haven't had one real breakout since I've started using it four months ago! Drunk Elephant-thank you! You're the best. 🙂
Magical Stuff
Review by Claudia T. on 4 Nov 2019
After using the small container of Marula Oil that came with the Littles, I decided to go for the big size. It works well when my skin feels tight and dry, or after using aPassioni or the Baby Facial. I love all products Drunk Elephant and appreciate all of the thought and research that has gone into this product line.
Use this for life!
Review by Ellen L. on 1 Nov 2019
A friend of mine let me use this once and I was hooked right away. I have dryer skin and i use it morning and night after applying moisturizer to really lock the moisture in. 4 drops. Never too oily - soaks right into my skin. I think i'm obsessed. Will definitely be using this oil for life.
Beautiful addition to any Drunk Elephant routine!
Review by Jamie H. on 28 Oct 2019
This is soft, thin, and not sticky. Add a drop to any routine to lighten up the mixture for a weightless, soft, moisture-rich treat for your skin! I started with a small sample and loved it so much, I use it everyday! Not sure I could live without it now!