Filter Reviews
Color
Acne
Results
Vitamin C
Ingredients
Fragrance
Size
Dryness
Smell
Breakouts
Absorbs
Issues
...
Wrinkles
Pores
Irritation
Gold
Glow
Complexion
Texture
System
Pimples
Effects
Spots
Scars
Vitamin C
Ingredients
Fragrance
5 star rating

4 star rating

3 star rating

2 star rating

1 star rating
Flawless skin 🧚🏻‍♀️
Review by Sigal A. on 4 Jan 2020
I truly love all Drunk Elephant products! My skin looks beautiful. DE line has done wonders to my skin. I love this product and everything else. Thank you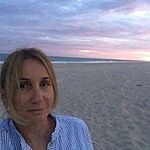 Leeberty B.
5 star rating
Best serum ever!
Review by Leeberty B. on 28 Dec 2019
My daily abd night routine plus my protini!!! Its all worth it!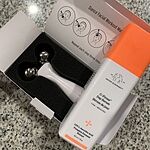 ❤️
Review by Lisa S. on 12 Oct 2019
C-Firma is great mixed with B-Hydra or I love ❤️ it mixed with a drop of Marula oil, fix my hair, it dries, do my makeup, I glow with a healthy glow all day, just amazing! I ❤️ you are cruelty free, therefore I have tried almost your entire line!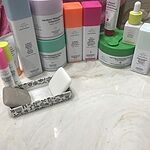 Best Vitamin C serum
Review by Allison g. on 20 Sep 2019
I've been trying various vitamin c serums for about 3 years and I was so happy with C-Firma! It's by far the best and I love that a little goes a long way. I'll be using it for the foreseeable future.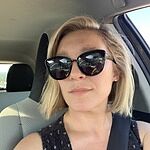 Don't believe the haters!
Review by Payton H. on 14 Jun 2018
I was beyond skeptical of this purchase. I had heard some mixed reviews and this isn't what most would call a "affordable" product. I'm here to tell you it is worth EVERY penny! I've been using this consistently for going on a month now and my skin is the healthiest, clearest, and glowy-est it's ever been! You'd be crazy not to give this vitamin C serum a try! I'll definitely be repurchasing in the future and highly recommend!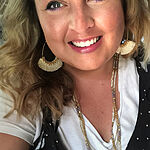 The hype is great, the results are greater
Review by Andrez F. on 7 Jun 2018
You have to be living under a rock to not have heard about this C-Firma Day serum by now and I heard so many great things about this brand that I let it be the first product I would try from their line. When I tell you, I was happy from the first use, I'm not exaggerating. Here's my advice: You want to glow? Get this serum. You want consistent positive comments on your skin? Get this serum. You want to feel worry free about the ingredients you're putting on your body? Get this serum! I loved it so much that I went and bought more than half of their line (another decision I'm greatful for making).
Was it worth the expense...The jury is still out...
Review by Brenda F. on 12 Apr 2018
I wanted to LOVE the C-Firm Day Serum but I haven't yet really seen a difference. I have used it religiously for almost 3 weeks and haven't seen a marked difference in my skin's tone or texture. I loved the packaging but was really disappointed with the bottling. When women spend the kind of money we do on great product, we want to make sure we get EVERY last drop out of the bottle...the cool bottling does not allow you to squeeze out every last drop. That is pretty much a bummer!
As far as the product goes, I don't like how it makes my skin feel sticky...like it doesn't "sink in". Not sure why or if this is supposed to feel sticky?
I can not recommend this product to anyone at this stage, I will use it until it's gone and determine if it's benefits are worth the expense?! I am a true believer in No7® Protect & Perfect Intense Advanced Serum but maybe Drunk Elephant C-Firma Day Serum will prove to be exceptional??!! Wait and see...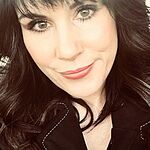 Thanks for your feedback! C-Firma is sticky - this is normal because it's the real deal gold standard l-ascorbic acid! Our airless pump bottles do allow you to squeeze out every last drop of liquid gold! We think your skin looks amazing!
Absolutely in LOVE!
Review by Julie R. on 12 Mar 2018
I am so happy that I finally gave Drunk Elephant products a try. I am absolutely in LOVE with the way my skin looks and feels. I have had numerous friends tell me that my skin looks amazing so of course I tell them all about DE!!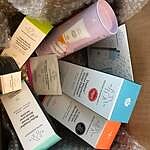 Love love love
Review by Moran Y. on 20 Feb 2018
This is my firs product from drunk elephant and I'm absolutely I looovvvveeee!!!
My skin feels so soft and even the texture is better. I will definitely buy more products from this awesome brand ❤️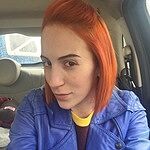 Love!
Review by Sha D. on 17 Feb 2018
I love everything about this serum. It makes my skin so glowy and radiant. It's a must in my morning routine