Filter Reviews
Color
Coverage
Smell
Moisturizer
Skin
Face
Oil
Foundation
Size
Effects
Glow
Drop
...
Texture
Looks
Feels
Idea
Use
Bronzer
5 star rating

4 star rating

3 star rating

2 star rating

1 star rating
Me skin is IN LOVE
Review by Jessica L. on 7 Oct 2019
My skin is sensitive so I don't often wear makeup but with this stuff my skin looks sunkissed!! I also love that I can mix it with anything!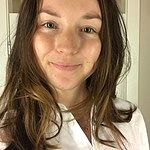 The Frank's Red Hot of skincare...
Review by Dana on 14 Jun 2019
You might be saying, "what does she mean by Frank's Red Hot?"...I mean I put that sh*t on EVERYTHING.

Legs need a little oomph? Boom D-Bronzi!
Collar bones need a little glow? Boom D-Bronzi!
Sunscreen got ya feeling like an unfriendly ghost? Boom D-Bronzi

And like the list goes ON and ON and ON!

It's the most perfect product for adding a touch of glow to your face or making that slightly too light shade of foundation the perfect match!

But honestly, who needs foundation when you've got Drunk Elephant in your life. I find that D-Bronzi mixed with Umbra Sheer is my perfect natural look for everyday.

So what are you waiting for? Buy it...now...actually buy two because you'll love it, not even kidding.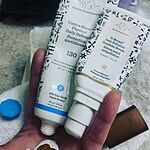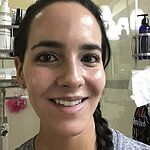 We LOVE that you Love D-Bronzi as much as we do! Thank you for your review Dana!
Different
Review by Martha B. on 5 Nov 2019
Gives your skin a great glow. Very natural.
Love it!
Review by Amy H. on 24 Oct 2019
I absolutely love this product. It gives you that perfect summer glow. This product it easy to use and doesn't feel sticky on my face. This has replaced my foundation
Love this!!
Review by Cheryl M. on 15 Oct 2019
I have tried so many bronzers and this is by far the BEST!! I have fair, sensitive skin and never thought I would love this so much. I tried the smaller kit to start and see how my skin did with these products and loved this so much I ordered the full size! It gives me such a beautiful glow!! Love the oil also! I'm definitely hooked!! :)
Lorraine H.
5 star rating
Lovely!
Review by Lorraine H. on 26 Sep 2019
I love the d-bronzi drops. They add just the right amount of sunshine to my tinted moisturizer so that I have a healthy glow. I'm 60 years old so I like the added color that this product gives you without using foundation.
Excellent product. What a glow.
Review by Tracey G. on 25 Sep 2019
Excellent product. What a glow. Love how it feels.
Amazing!!!
Review by Meagan V. on 10 Sep 2019
I literally never ever write reviews on products, but this one I had to. I read all the reviews before buying this, and wasn't sure how it would work for me. My skin is so sensitive to everything, but I went for it anyway. If you're debating on buying this product... BUY IT. It's absolutely amazing. I mix a little in with my Lala moisturizer and it gives my face a nice sun kissed glowing tint. My face has never looked/ felt better, and would honestly recommend anything from this brand.
Absolutely flawless
Review by Rachel B. on 30 Aug 2019
I don't love the feeling of caked on makeup or even a simple layer of foundation - D-bronzi mixed with a light amount of face sunscreen everyday gives me plenty of coverage and sun kissed bronze look. It feels like I have nothing on my face, and I have started to use it as bronzer as well just concentrated on my cheek areas. Totally stoked on this product, have recommended it to all of my friends.
CAN NOT LIVE WITHOUT!!!!
Review by Rebecca S. on 21 Aug 2019
Never loved a product more. A wee bit with my sunscreen in the am everyday and out the door looking like I am well rested, and I'm not....