Filter Reviews
Acne
Breakouts
Pores
Scars
Irritation
Results
Skin
Pump
Oil
Face
Patches
Price
...
Improvement
Ingredients
Size
Line
Looks
Feels
Texture
Kit
Packaging
Gift
Amount
Sunscreen
5 star rating

4 star rating

3 star rating

2 star rating

1 star rating
A little sticky- but doing great things for my skin
Review by Lauren L. on 11 Jul 2018
Both products are very thick and leave a somewhat sticky feeling to the skin, but the plumping these have done for my skin is amazing. great products, better ingredients. wonderful company.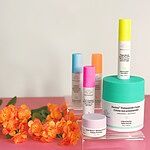 Amazing Nights
Review by Jenn F. on 8 Jun 2018
This duo is perfect. Really, perfect! I wouldn't change a thing! The Framboos has made such a huge difference in my skin, breakouts and texture. I never thought it would be possible to find such a powerful product without needing to spend thousands at a spa. The Marula oil is the perfect oil that is not oily and absorbs fast. Love this combo!
Thanks for sharing your feedback, as well as your selfie, Jennifer! You are positively glowing!
NightBright Duo
Review by Mandi on 7 Jun 2018
I don't know what magic is in these bottles but my skin looks AMAZING !! I'm 42 & recently had a baby. With aging & hormones my skin is going through major changes. Sun exposure as a teen has left me with dark spots. I have typical aging marks as well. Dry skin on top of it just made my skin looking like complete ..well crap! I've been researching about Drunk Elephant for a while. As a nursing mom, it's extremely important I only use healthy & safe products & most importantly I will only use cruelty free products which Drunk Ekephant offers (yay). On day one I washed my face & put on the duo. Thinking it would be like any other product I went to bed & hoped. Well, I woke up and looked in the mirror & was floored. My skin, overnight transformed. I took pictures every few days of my skin. By day 6 my husband said I looked "glowy". By day 8 he asked what I was using & wanted to try it. He has dark spots from sun damage on his face & head (bald guy problems). Well, the next day he said he's convinced it's worth every penny & we will be sharing bottles. He couldn't believe how well it worked. So not only did DE convince me, but you convinced a hard headed man that these products work!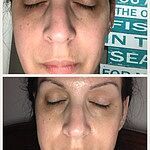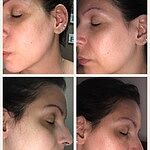 Thanks for sharing your gorgeous photos, Mandi! We are thrilled that you are #drunkinlove!
Best night routine
Review by Maria H. on 28 May 2018
I am NOT a serum kinda gal but this duo has been amazing for my life. It may feel weird at first like you have too much product on (and a dime size goes a long way!) but when you wake up your face absorbed it all and it looks so refreshed and smooth. I highly recommend this and the day duo as well. My new found love DE!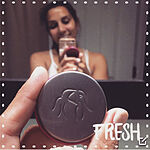 In love
Review by Brianna T. on 27 Apr 2018
I just they were bigger bottles ! 😭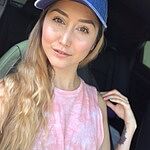 Danielle R.
5 star rating
OMG I LUV IT
Review by Danielle R. on 19 Apr 2018
This IS THE BEST SKINCARE COMPANY AROUND SEROUS .... I JUST NEED TO FIGURE OUT HOW I'M GONNA GET MORE.... LOVE IT'S THE BEST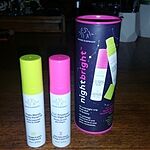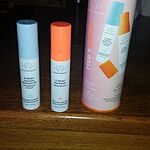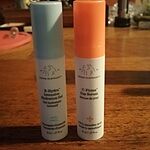 Thanks for the Littles!!!
Review by Joyce T. on 26 Mar 2018
Not many places give us the opportunities to buy a cute little size to try thing first .... for more than once! WHAT A CONCEPT.... and the best part is I LOVE LOVE LOVE them all!!!!!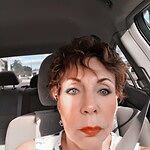 Jennifer P.
2 star rating
Really Disappointing
Review by Jennifer P. on 6 Dec 2019
I was so excited for my purchase however I was disappointed. I feel like I wasted money. I saw no changes in my skin. I won't be purchasing anything else.
Thank you for your feedback Jennifer! We recommend using Drunk Elephant exclusively for best results. Our team would love to take a look at your routine, if you'd like. Please email
info@drunkelephant.com
Had helped in 3 weeks
Review by Lovlene j. on 3 Dec 2019
Had helped in 3 weeks with my dark spots.
These are the best products
Review by Jannet M. on 26 Nov 2019
These are the best products I've ever had!! 🤩🤩🤩