Filter Reviews
Acne
Breakouts
Skin
Pump
Glow
Residue
Results
Set
Face
Texture
Size
Issues
...
Improvement
Ingredients
Oil
Work
Hydration
Packaging
Quality
Change
Impact
Looks
Feels
Moisturizer
5 star rating

4 star rating

3 star rating

2 star rating

1 star rating
Meredith J.
5 star rating
Love these
Review by Meredith J. on 15 Oct 2019
These products are so incredible and this mini kit is a great way to try them and incorporate them into your skincare routine. Hands down will be repurchasing if I don't buy the full sizes.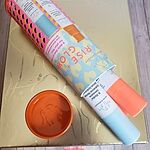 Impressed thus far
Review by Ashley C. on 27 Jun 2019
New to the drunk elephant world, so I haven't noticed physical changes yet, but I'm slowly introducing more DE products. Excited about this brand and how clean it is, and can't wait to see my long term results.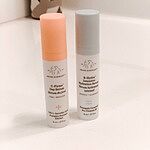 Love love LOVE
Review by Heaven B. on 12 Feb 2020
I'm so happy with everything I've used from drunk elephant. My skin is so clear and so smooth. It's visibly improved. Will continue using. Thank you drunk elephant!
Love, love, love!!
Review by Ashley R. on 31 Jan 2020
I absolutely love this this duo! Feels great and working wonders. I will order the full size next time!
Radiant Glow
Review by Jade R. on 31 Jan 2020
The Rise + Glow duo provided with perfect balance for my complex skin. Having the option of two productions gave me the opportunity to determine which product worked best for my skin on any given day.
Great!
Review by Lindsey D. on 30 Jan 2020
Great!
Awesome products!
Review by Rachel D. on 28 Jan 2020
Totally recommend both the B Hydra and C-Firma! This is my first time using DE products and I'm hooked!
I'm loving the C serum.
Review by Pamela R. on 21 Jan 2020
I'm loving the C serum. I have Rosacea and I'm careful what I put on my face. I find improvement in the appearance and the feel of my skin.
Rise and Glow Duo
Review by Pamela F. on 5 Jan 2020
This product was not for me. Even after two hours my face was really sticky and began to itch. Tried it 3 days and it was the same every time. Had to wash it off and go without.
Love it!
Review by Maura T. on 31 Dec 2019
An essential part of my daily routine, this duo has improved the appearance and texture of my skin. The price point motivated me to give it a try and I'm so glad I did. The duos are amazing!