Filter Reviews
Acne
Breakouts
Face
Difference
Skin
Residue
Results
Kits
Improvement
Glow
Size
Issues
...
Ingredients
Packaging
Recommend
Line
Hydration
Oil
Looks
Combo
Quality
Smooth
Impact
Set
5 star rating

4 star rating

3 star rating

2 star rating

1 star rating
Meredith J.
5 star rating
Love these
Review by Meredith J. on 15 Oct 2019
These products are so incredible and this mini kit is a great way to try them and incorporate them into your skincare routine. Hands down will be repurchasing if I don't buy the full sizes.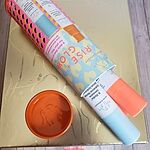 Impressed thus far
Review by Ashley C. on 27 Jun 2019
New to the drunk elephant world, so I haven't noticed physical changes yet, but I'm slowly introducing more DE products. Excited about this brand and how clean it is, and can't wait to see my long term results.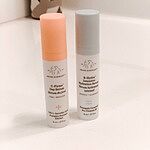 Great Morning Duo
Review by Macy M. on 22 Mar 2020
I added this duo to my morning skin routine and I immediately noticed a difference. I have been trying to go sparingly, but I want to use this every chance I get. I also think this has made a difference in my makeup foundation.
AMAZING 10/10
Review by Sidney F. on 19 Mar 2020
I bought the small size to try them before purchasing the full sizes and I will definitely be buying the full sizes! My skin has never looked so good. I'm also pretty oily and this does not make my face greasy at all and it seems to have shrunk my pores as well. Can't recommend enough
Awesome product!!! Has my skin
Review by Tarita S. on 18 Mar 2020
Awesome product!!! Has my skin absolutely shining?
Adrienne C.
4 star rating
Good product
Review by Adrienne C. on 16 Mar 2020
The rise & glow duo mini product is a nice, affordable, sampling of the two products available. Each of the products are wonderful on their own and pair well together for super sensitive skin. My husband has noticed that my skin has felt smoother while trying this product. The sampler of the sunscreen included with this purchase was a nice touch as I need sunscreen now because I have a higher chance of developing skin cancer. The sunscreen was better than another brand, it didn't have to be rubbed in as much and didn't have much of an odor. If I wasn't stingy, I'd purchase all three products in full size.
Very wasteful packaging, mediocre products
Review by Chiara V. on 14 Mar 2020
As much as I appreciate a clean skincare brand, I was appalled by how wasteful of a packaging policy this company has - paper, useless cards, tin, sticky glue, all promptly thrown away and hopefully recyclable. The vitamin C product supposedly is fragrance-free, but smelled like stuffy fruit. I didn't find the hydrating gel to be as hydrating, but it might be my skin type. I did like the sunscreen sample and actually bought a full-size.
Thanks for your feedback! Our packaging is chosen for their airless and reinforced components, which dramatically reduces the exposure to air and protects them from elements that can compromise their stability. We never add irritating fragrance to any of our products, so they will always smell like their natural ingredients. Any scent should dissipate over time. And make sure to pair B-Hydra with one of our moisturizers to lock in hydration. Hope this helps!
I've only been using it
Review by Haley M. on 12 Mar 2020
I've only been using it for a couple of weeks but I have seen an improvement in my skin.
Cant not get enough!
Review by Blake L. on 3 Mar 2020
I use this duo every single morning, these two products make my skin look bright & hydrated. Love it can not get enough of my drunk elephant products!
Salami
Review by Laura C. on 28 Feb 2020
Smells like I'm smearing a deli meat on my face.
Thank you for your feedback! The smell you are describing is completely normal. We have customers that describe the smell to be like hot dogs or bacon (the smell of ferulic acid), then others describe it as metallic (the smell of l-ascorbic acid). We don't add any irritating fragrances or marketing ingredients to cover up the smell. Please reach out to
info@drunkelephant.com
if we can further help!