Filter Reviews
Skin
Coverage
Color
Spf
Smell
Ingredients
Size
Finish
Weight
Texture
Feels
Moisturizer
...
Protection
Glow
Looks
Foundation
Amount
Consistency
Work
Use
Sunscreen
Tint
Tinte
Elephant
5 star rating

4 star rating

3 star rating

2 star rating

1 star rating
My favorite tinted sunscreen!
Review by Alex H. on 11 Aug 2019
Gives just the right amount of coverage for daily use. I use it by itself on top of the rest of my skincare routine steps. My favorite part is the lack of smell for sure, it doesn't have the traditional/typical sunscreen smell!!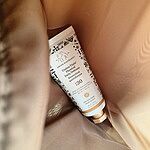 Great Product
Review by Andrea P. on 18 Jun 2019
Effective product, non-greasy and light weight. A try to use it lightly because it can leave a bit of a grayish/white cast.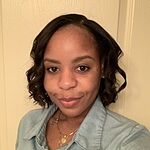 Kristina C.
5 star rating
Love it!
Review by Kristina C. on 5 Dec 2019
I've been looking for a physical sunscreen that I can wear daily that doesn't get feel greasy or too thick to apply make-up. The fact that it's tinted is a bonus. It doesn't appear orange, and gives me a subtle glow. Love it, will be buying again!
Fantastic Product!
Review by Amanda B. on 5 Dec 2019
I'm an oily-combination girl but this doesn't break me out; despite my initial concerns as it feels slightly greasy until it dries down. It does have an interesting smell but it's not pervasive.
Great product
Review by Anne A. on 2 Dec 2019
I needed a tinted sunscreen and this one fit the bill. Nice color tint, leaves a nice dewy finish without being tacky and most importantly, protects from the sun.
Not perfect but almost
Review by Tiffany d. on 28 Nov 2019
Very sheer but great color.
Love it!
Review by Tanjere S. on 27 Nov 2019
Love it!!!
The cream stung and didn't
Review by Abeles, P. on 26 Nov 2019
The cream stung and didn't have a pleasant smell. I stopped using it.
Lindsay, K.
5 star rating
Love this stuff!
Review by Lindsay, K. on 19 Nov 2019
This is my second tube! Perfect amount of coverage to even out your skin tone and provide protection from the sun. Definitely leaves a more dewy look, so if you want a matte finish, you'll need to use a setting powder. My go-to tinted moisturizer, hands down.
Loving this tinte spf
Review by Rosa F. on 18 Nov 2019
I was looking for something to use every morning, since I'm on a rush and a coworker recommended, drunk elephant tinte to me. I most say that I'm in love with this product, it is amazing & a must have...