Filter Reviews
Pores
Irritation
Complexion
Retinol
Spots
Skin
Redness
Price
Texture
Looks
Face
Moisturizer
...
Ingredients
Improvement
Packaging
Line
Amount
Alternative
Results
Change
Feels
Oil
Difference
Issues
Pores
Irritation
Complexion
...
5 star rating

4 star rating

3 star rating

2 star rating

1 star rating
Very Happy!
Review by Brenda H. on 20 Mar 2020
It works for me I look younger and more smooth and hydrated.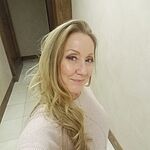 Favorite Drunk Elephant Product!
Review by Hillary S. on 3 Mar 2020
I love this retinol cream so much! It has become a staple in my routine. It took some time to acclimate my skin to, but now I can't imagine life without it! I have acne prone skin, and this has helped my breakouts and improved my post inflammatory hyperpigmentation! My skin feels smoother and my fine lines are decreasing.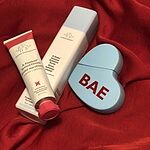 Patricia H.
5 star rating
I love the products
Review by Patricia H. on 8 Oct 2019
I am 65 years old. I believe in their products
Passionate for A-Passioni!!
Review by Shelly C. on 20 Aug 2019
I am a recent Drunk Elephant convert. I've only been using it for about 4 weeks or so, and I have since thrown out or given away every other skin-care item I own, and use exclusively Drunk Elephant now! I LOVE A-Passioni! It is gentle enough to my sensitive skin, but I see real results in just a few weeks!!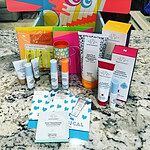 Excellent product!
Review by Erin O. on 4 Apr 2020
I started incorporating A-Passioni into my existing DE routine about 6 weeks ago. I followed the instructions exactly, as I had never used a retinol product before, with excellent results. I did have a purge at about the 2 week mark, which was not suprising as I have acne prone skin. Now those breakouts have cleared and my skin is looking fantastic. I am only using this 2 nights per week (TLC Framboos 4 nights per week, and Babyfacial 1 night per week) and I am so pleased with the results!
Virginia A.
5 star rating
Love it !
Review by Virginia A. on 1 Apr 2020
OMG this is awesome ! Buy it !! Its works very good in my skin.
It works
Review by Olivia G. on 31 Mar 2020
Seeing the softening of lines and smoother skin. Love it!
Strong
Review by Gina T. on 30 Mar 2020
It's very strong. It felt like my skin was burned by my cheeks and slightly on my neck. Definitely have to mix with a serum or other cream. Won't buy again.
Waiting for results.
Review by Janet K. on 25 Mar 2020
I purchased the A-Passioni Retinol creme but I have not seen any noticeable results after a few applications. I figure that it's to early to see results, that it takes continual and more frequent use as directed. My expectations are high, though.
Thanks for your feedback! We would love to have a look at your full routine to ensure you are getting the best results from the products. Please email us at
info@drunkelephant.com
so we can help!
Charlotte R.
5 star rating
This is the only retinol I can use!
Review by Charlotte R. on 21 Mar 2020
I have tried several retinol creams. They always make my skin red - I have very sensitive skin. Drunk Elephant has never done that. This formula is very gentle, but works. I make a smoothie using the retinol cream, the whipped moisturizer and the oil every night. My skin always looks great in the morning!