Filter Reviews
Redness
Pores
Results
Use
Oil
Irritation
Skin
Line
Spots
Face
Complexion
Moisturizer
...
Improvement
Ingredients
Texture
Issues
Feels
Looks
Amount
Difference
Packaging
Alternative
Cream
Work
Redness
Pores
Results
...
5 star rating

4 star rating

3 star rating

2 star rating

1 star rating
Patricia H.
5 star rating
I love the products
Review by Patricia H. on 8 Oct 2019
I am 65 years old. I believe in their products
Passionate for A-Passioni!!
Review by Shelly C. on 20 Aug 2019
I am a recent Drunk Elephant convert. I've only been using it for about 4 weeks or so, and I have since thrown out or given away every other skin-care item I own, and use exclusively Drunk Elephant now! I LOVE A-Passioni! It is gentle enough to my sensitive skin, but I see real results in just a few weeks!!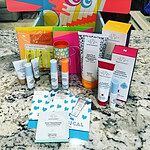 Improving my skin!
Review by Carrie M. on 25 Jan 2020
I've only used it three times and I can tell a difference already.
Kathleen M.
5 star rating
One month of using and
Review by Kathleen M. on 24 Jan 2020
One month of using and see very positive results
Effective retinol cream
Review by Wendy W. on 24 Jan 2020
Love the impact on my skin
Fantastic
Review by Leslie G. on 21 Jan 2020
I have used this twice a week for about a month and can see a clear difference in my forehead, tighter and smoother!
Game changer
Review by Caitlin S. on 16 Jan 2020
I have tried rx retinol products for mild-to-medium breakouts in the past and had difficulty with their harshness. I started using this DE formula ~2mos ago and WOW its a game changer! Mild enough for (almost) everyday use , yet potent enough to really make a difference (for me). My skin has never looked better. I also use C-Firma and B-Hydra daily, and Lala Retro on very dry days, and the combination has truly worked wonders.
This retinol cream is just
Review by Karin M. on 13 Jan 2020
This retinol cream is just wonderful; it does exactly what it is advertised to do. All of their products are stellar; the real deal. I love this company. The packaging and the education: What a great business model. I'm an esthetician; I try everything. This company wins, on every level.
Amazing
Review by Marilyn N. on 4 Jan 2020
One of my favorite products!
Great Product
Review by Karen D. on 3 Jan 2020
I use many of Drunk Elephant products and love them all. This is the first time using Retinol from Drunk Elephant. I love it and will continue to use it along with other products.