Filter Reviews
Skin
Smell
Residue
Cast
Looks
Feels
5 star rating

4 star rating

3 star rating

2 star rating

1 star rating
Best sunscreen
Review by Amy w. on 11 Aug 2019
This is a great sunscreen to wear solo or combine with dbronzi! Not greasy and gives full coverage!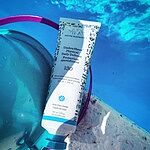 Great sunscreen for face
Review by Laurel M. on 2 Oct 2019
This is my second time purchasing this sunscreen. It goes on very nicely and leaves no white residue. This is my everyday sunscreen. If I am going to be exercising I use something else because this is not sweat proof.
Love DE product's just not this one
Review by Iona T. on 2 Oct 2019
This product has potential, but the cast is just too bad. It my face looks ashy white after applying it. Not only that but if you apply it with any other products it starts to pile up on your face. I wouldn't recommend this product.
Thank you for your review Iona! Some tips to help: pat on 1/4 tsp to help with pilling and Umbra Tinte may better suit you! For more tips please email
info@drunkelephant.com
Umbra sheer physical daily
Review by Lisa B. on 29 Sep 2019
Once I figured out that I only needed a small amount, it worked really well. It does look a bit greasy but I brush some MAC powder over and my skin looks great.
Doesn't make me oily like
Review by Taylor C. on 25 Sep 2019
Doesn't make me oily like every other sunscreen does
Easy protection
Review by Sonya L. on 16 Sep 2019
This sunblock is great it absorbs quickly into skin and is a fast and easy way to protect myself from the sun on the way out the door
Umbra
Review by Barbara K. on 14 Sep 2019
A bit thick for me. Will use in winter for biking and running.
We appreciate your feedback! You can try adding a drop of Marula to smooth out the application. And remember to pat to apply.
Works great. It feels very
Review by Angela C. on 22 Aug 2019
Works great. It feels very light on your skin
Love it!
Review by Emalee A. on 12 Aug 2019
I always feel like sunscreen can't be worn with makeup because it's too heavy, but this is perfect. It's light but moisturizing and doesn't break out my face. I love it.
Used once and broke out
Review by Crystal V. on 6 Aug 2019
Used once and broke out in hives. Product is definitely not for me. I would give five stars for customer service though - my purchase was refunded with no hassles.
Thank you for your feedback! We are so sorry you experienced this reaction. However, are thrilled our team was able to find a quick and helpful resolution for you!