Filter Reviews
Protection
Skin
Residue
Tint
Smell
Looks
Formula
Cast
Packaging
Amount
Feels
Spf
...
Protection
Skin
Residue
...
5 star rating

4 star rating

3 star rating

2 star rating

1 star rating
Best sunscreen
Review by Amy w. on 11 Aug 2019
This is a great sunscreen to wear solo or combine with dbronzi! Not greasy and gives full coverage!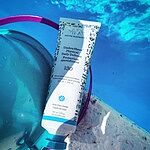 Umbra Sheer Physical Daily
Review by Cindy M. on 2 Apr 2020
I live in a warm, sunny climate 6 months a year and we are very active outside! This is my favorite sunscreen that I use daily...cloudy or sunny! It is mineral based...which is very important to me! The added benefit is that after minutes it's invisible and I'm protected!!
This sunscreen works great! A
Review by Alexis J. on 31 Mar 2020
This sunscreen works great! A little goes a long way. The only reason I didn't do 5 starts is because sometimes when I put it on it makes my face have a slight white film over it. This has happened to me with other brands of sunscreen though.
Might be great
Review by Carly D. on 29 Mar 2020
This is not for anyone who sweats. I have very fair skin and find it does leave a white film. I am ok with that because I prefer a physical sunscreen and know that zinc does that. The feeling is good on my skin BUT the second I sweat it runs into my eyes and burns like crazy. It also creates a horrible white mask on my face with obvious sweat streaks, a terrible look while running. I now only use this if I know I'm just having a casual day outside with zero activity.
Thank you for your feedback! Umbra is not sweat or waterproof. Umbra is perfect for casual daily use. Thank you for trying Umbra!
I found it to be
Review by Miranda on 26 Mar 2020
I found it to be pretty thick and grainy. It makes me feel like my face is dirty throughout the day. And after a week using it i started developing little red bumps on my face.
Thank you for your review, Miranda! We are so sorry you experienced this reaction. Please reach out to our team so we can further assist you at
info@drunkelephant.com
.
Do not buy for dry skin
Review by David F. on 23 Mar 2020
I have dry skin and when I use this, it separates around my dry patches and then leaves flakes of white/dry skin all over my face and I had to wash it off.
Thank you for your review David! You may need to give your skin a little extra moisture before using Umbra. We hope this helps!
Marielis R.
5 star rating
A little goes a long
Review by Marielis R. on 18 Mar 2020
A little goes a long way with this product.
Drunk Elephant sunscreen
Review by Kelly T. on 12 Mar 2020
Does what it's supposed to do- protects your skin. Doesn't give me a white cast nor does it pill if I pat it in instead of rubbing. Very nice formula.
Great Product
Review by Kim L. on 6 Mar 2020
Love this sunscreen does not leave a greasy residue on my skin
Charlene P.
5 star rating
I live in Wisconsin where
Review by Charlene P. on 6 Mar 2020
I live in Wisconsin where the sun can get kind of intense in cold as well as warm weather. A couple of weeks ago I went cross-country skiing for a couple of hours. At times I could really feel the heat from the sun and its reflection off the snow on my cheeks. This was my first time using Umbra Sheer, and I felt it provided excellent protection. I bought it for a few reasons, but mainly because it provides broad spectrum protection and because I agree with DE's philosophy. One more thing, I did not see any whiteness from the zinc oxide once I finished applying it.