Filter Reviews
Skin
Residue
Smell
Cast
Feels
Looks
Packaging
Spf
Sunscreen
Tinte
Tint
Sunblock
5 star rating

4 star rating

3 star rating

2 star rating

1 star rating
Best sunscreen
Review by Amy w. on 11 Aug 2019
This is a great sunscreen to wear solo or combine with dbronzi! Not greasy and gives full coverage!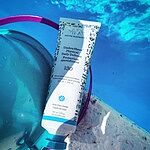 Excellent service
Review by Marlena V. on 17 Jan 2020
Excellent service
Amazing
Review by Kelsey F. on 8 Jan 2020
Amazing
A must...
Review by Mirtha S. on 5 Jan 2020
Love this SPF...It's light and not greasy!
Christian H.
2 star rating
This moisturizer is not for
Review by Christian H. on 4 Jan 2020
This moisturizer is not for darker skin tones. After application, it left a white cast on my skin.
We do recommend using a separate moisturizer with Umbra Sheer, as it is a physical spf and not a moisturizer. Umbra Tinte is a great alternative to Umbra Sheer for deeper skin tones. It has a warm, golden tinte. Hope this helps!
Great SPF
Review by Nicole B. on 2 Jan 2020
I love this sunscreen. It's light and moisturizing. It also does not leave any white cast on my skin.
Shantelle W.
5 star rating
Excellent for that melanin rich
Review by Shantelle W. on 27 Dec 2019
Excellent for that melanin rich skin :). As a dark skinned black woman, this is o.e of the first sunscreens I've used that doesn't make me look gray or leave a white cast.
Amazing
Review by Lauren B. on 18 Dec 2019
I absolutely love this stuff!!! I have dry, acne-prone skin and this sunscreen is the ONLY one that doesn't break me out. I wear it under my makeup every day. I have also tried the Umbra Tinte, which is just as good, but I have pretty light skin, so the tint is too dark for me in winter. I might get the Tinte again when summer comes for that nice glowy look. If you have sensitive skin like I do, definitely try this out! My only complaint is that there isn't one with a higher SPF. But other than the low SPF, this sunscreen is perfect!!
Cassandra C.
5 star rating
Perfect
Review by Cassandra C. on 17 Dec 2019
Exactly what I was looking for. Doesn't leave a white cast. Shiny when first applied but dries matte. Haven't worn it with makeup but I imagine makeup would apply easily over the top.
Great Sunscreen!
Review by Gina W. on 8 Dec 2019
I wear this daily and I love it! What I don't love is the excess packaging including in all mail orders. Is there a way to cut out some of this?