Filter Reviews
Color
Skin
Protection
Spf
Smell
Ingredients
Size
Sunscreen
Texture
Coverage
Weight
Moisturizer
...
Glow
Sun
Feels
Foundation
Looks
Amount
Consistency
Work
Tint
Tinte
Need
Finish
Color
Skin
Protection
...
5 star rating

4 star rating

3 star rating

2 star rating

1 star rating
Elizabeth S.
5 star rating
@Skincareismyworld
Review by Elizabeth S. on 24 Dec 2019
I cannot even tell you how much I love this sunscreen. I use it everyday and it feels like there is nothing on my skin. I blend it with a touch of d bronzi and marula oil and my skin is not only protected from the sun, there is no need for foundation. Don't hesitate to buy this, it's amazing.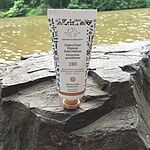 My favorite tinted sunscreen!
Review by Alex H. on 11 Aug 2019
Gives just the right amount of coverage for daily use. I use it by itself on top of the rest of my skincare routine steps. My favorite part is the lack of smell for sure, it doesn't have the traditional/typical sunscreen smell!!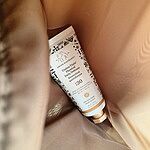 Great Product
Review by Andrea P. on 18 Jun 2019
Effective product, non-greasy and light weight. A try to use it lightly because it can leave a bit of a grayish/white cast.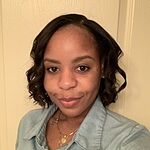 In love with this SPF
Review by Sarah B. on 21 Jan 2020
Perfect for slight tinted coverage and SPF~ love love love!
Jennifer E.
5 star rating
Umbra YAAASSS!
Review by Jennifer E. on 17 Jan 2020
Love love love drunk elephant and this is my go to everyday just have drunk staple! My skin ALWAYS looks and feels soft and glowing!
Very moisturizing
Review by Kheria H. on 13 Jan 2020
Very moisturizing
Alejandra G.
5 star rating
LOVE IT!!!!
Review by Alejandra G. on 13 Jan 2020
This is a great daily sun/protecter/moisturizer!!! With a slight tint. Perfect for my complexion and is great as a primer or when I just need a little touch of glow, but not too much make-up!!!
This product gives my skin
Review by Maryam S. on 6 Jan 2020
This product gives my skin a glowy look and protects all at once!
Nice splash of color
Review by Brianna G. on 5 Jan 2020
I like that this spf has a tint of color and evens my coloring out a bit. Would prefer for it to be combined with a moisturizer but I have just been mixing with mine for longevity.
Great for acne prone skin
Review by Xochitl P. on 30 Dec 2019
I use both the untinted and tinted versions of this sunscreen and these are the only two I have found that work for my sensitive, acne-prone/oily skin. They leave my skin matte but also hydrated and work great under powder foundation. For reference, I have light-medium skin. I do make sure to remove the sunscreen with oil cleanser at night because the zinc is tough to get off. Love, love, love these sunscreens!