Drunk Break Kits
Happy Holidays?
Funny You
Should Mention.
holiday 2022
We believe that happy, healthy, and bright isn't just something you say on holiday cards. It's what your skin deserves. That's why our new holiday collection has a kit for every need, every day, every face.
Shop Kits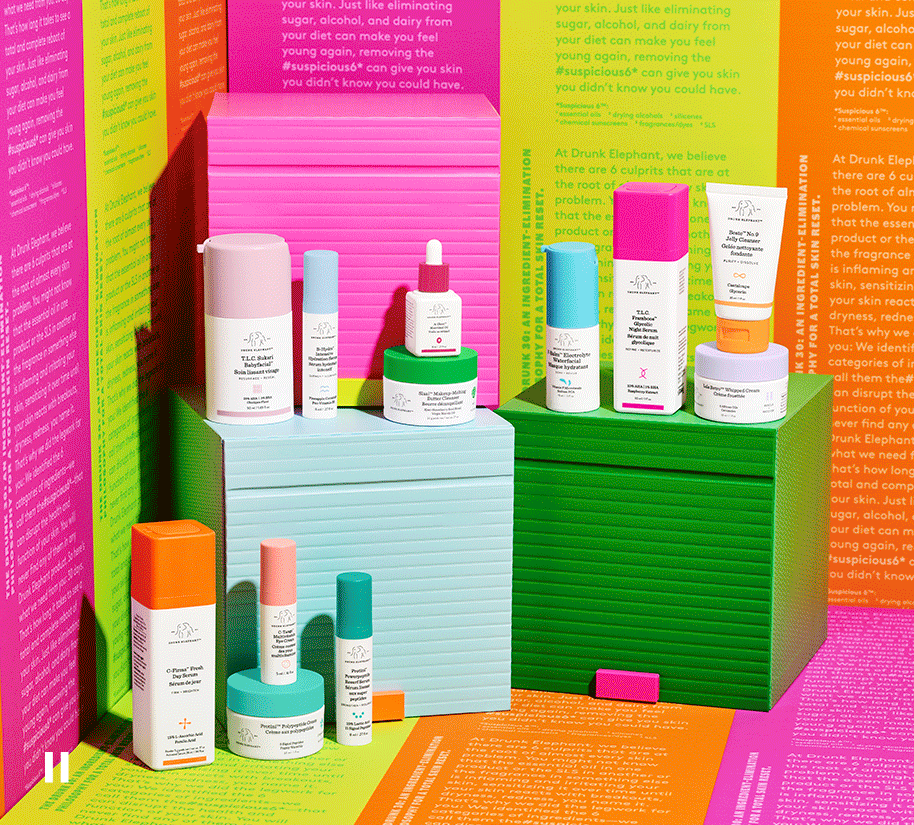 Morning, evening, or anytime in between, use our
#drunkbreak kits—and nothing else—for 30 days to see a total and complete reboot of your skin.
WAKE-UP HAUL
THE FORECAST IS LOOKING BRIGHT.
A complete morning routine, powered by vitamin C and
peptides, so you can start each day fresh, with a brighter, firmer, healthy-looking complexion.
$98 ($162 value)
A NIGHT TO REMEMBER
WAKE UP TO YOUR DREAMIEST SKIN.
A complete nighttime routine that will
resurface, retexturize, and rehydrate your skin—while you sleep.
$98 ($150 value)
WEEKEND W/ MY BABY
SEE YOU ON SUNDAY.
A complete facial routine featuring a pro-quality AHA/
BHA mask that exfoliates and resurfaces for smoother, hydrated, glowing skin.
$88 ($113 value)
We identified the 6 ingredients—we call them the #suspicious6—that can disrupt the health and function of your skin. They're not scary, but we think they're probably not doing your skin any favors, which is why you will never find any of them in any Drunk Elephant product.






06
Sodium lauryl sulfate (SLS)