Filter Reviews
Pores
Irritation
Results
Sample
Skin
Packaging
Spots
Line
Face
Improvement
Complexion
Difference
...
Ingredients
Texture
Feels
Moisturizer
Looks
Amount
Alternative
Work
Issues
Cream
Use
Change
Pores
Irritation
Results
...
5 star rating

4 star rating

3 star rating

2 star rating

1 star rating
Patricia H.
5 star rating
I love the products
Review by Patricia H. on 8 Oct 2019
I am 65 years old. I believe in their products
Passionate for A-Passioni!!
Review by Shelly C. on 20 Aug 2019
I am a recent Drunk Elephant convert. I've only been using it for about 4 weeks or so, and I have since thrown out or given away every other skin-care item I own, and use exclusively Drunk Elephant now! I LOVE A-Passioni! It is gentle enough to my sensitive skin, but I see real results in just a few weeks!!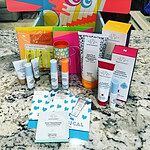 Great product, not so great packaging
Review by Rachel G. on 2 Dec 2019
I love the actual product and will continue to use it. However, as soon as I take the lid off, the cream comes out very quickly, causing me to waste a sizeable amount. I hate to waste any amount of such a pricey product. I'm not sure if this is a packaging issue or maybe something happened during shipping?
Thank you so much for your feedback! Please be on the lookout for an email from our team so that we can help with this issue!
Beautiful packaging!
Review by Cara P. on 30 Nov 2019
I've not used my retinol product long enough to judge it but I was impressed with the lovely way it was packaged. It looked like a birthday present! That level of "attention to detail" is rare and suggests that the company really cares about customer satisfaction. And, I was thrilled with the free sample of B-Hydra moisturizer I found tucked inside. I loved it so much I plan to buy some next time I place an order. Thanks!
Probably My Favorite Product To Date
Review by Erin V. on 26 Nov 2019
I really didn't think it could get any better than the original DE lineup. But as soon as this Retinol cream was released I knew I had to try it. I'm on my second tube of the stuff, and it just keeps delivering results. My favorite way to use it is in combo with my C-Firma Day Serum every morning (I combine them in my palm before application). It's truly gentle enough for everyday use, and its ability to even out my sun-damaged skin tone and texture doesn't cease to impress. It's my go-to product at the moment, and will forever be a part of my daily skincare routine.
Alexandra G.
4 star rating
Needs new packaging!
Review by Alexandra G. on 19 Nov 2019
I love this product. It took awhile for my skin to adjust but now i'm finally noticing good results! My only complaint is that I end up wasting a lot of product when I open it up and I cant keep it from spilling out. For one tube, it probably wastes a 1/4 of the product. I don't know if i can justify the price for a repurchase if i'm not getting the benefit of a full tube :(
Stephanie S.
5 star rating
Works as promised!
Review by Stephanie S. on 12 Nov 2019
Somewhere around my 60th birthday I developed milia and other skin growths related to aging, oilier skin. My dermatologist recommended retinol 1.0. The A-Passioni Retinol Cream has done a great job smoothing my skin & preventing recurrences. It is emollient enough to use without moisturizer.
Made me break out
Review by Andrea H. on 11 Nov 2019
Sadly, this made me break out, which is unusual for me.
Thank you for your review Andrea! For tips and routine suggestions please email us at
info@drunkelephant.com
We would love to help!
I've been using this product
Review by Lillian N. on 4 Nov 2019
I've been using this product for about a year, it has really helped to even out the texture of my skin
this product makes my face
Review by Joyce L. on 4 Nov 2019
this product makes my face breakout
Thank you for your review Joyce! We'd love to take a look at your routine. Please email
info@drunkelephant.com
for some tips!